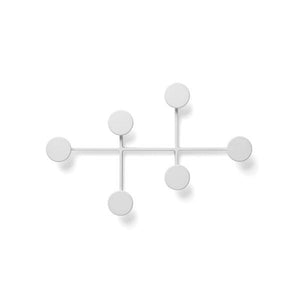 Afteroom Coat Hanger White by Afteroom for Menu
Regular price
$169.95
$0.00
The Afteroom Coat Hanger is a compact coat hanger that offers plenty of storage hooks in a tight, sleek design. A great addition where space is at a premium or aesthetics are important.
View other colors .
Design:  for
Year: 2015
Material: Powder-coated steel
Dimensions: W 8.3" x D 0.8" x H 13.4"