If you've been traveling in your RV for a long time, you know how things can accumulate. You try your best to buy collapsible items, portable things, and stuff you can slide around and out of sight. But, let's face it. You want more stuff for your RV, don't you? I knew it. It's fun to shop for RV accessories, and stores like Camping World of Denver — near so many fun outdoor destinations — make our lives easier.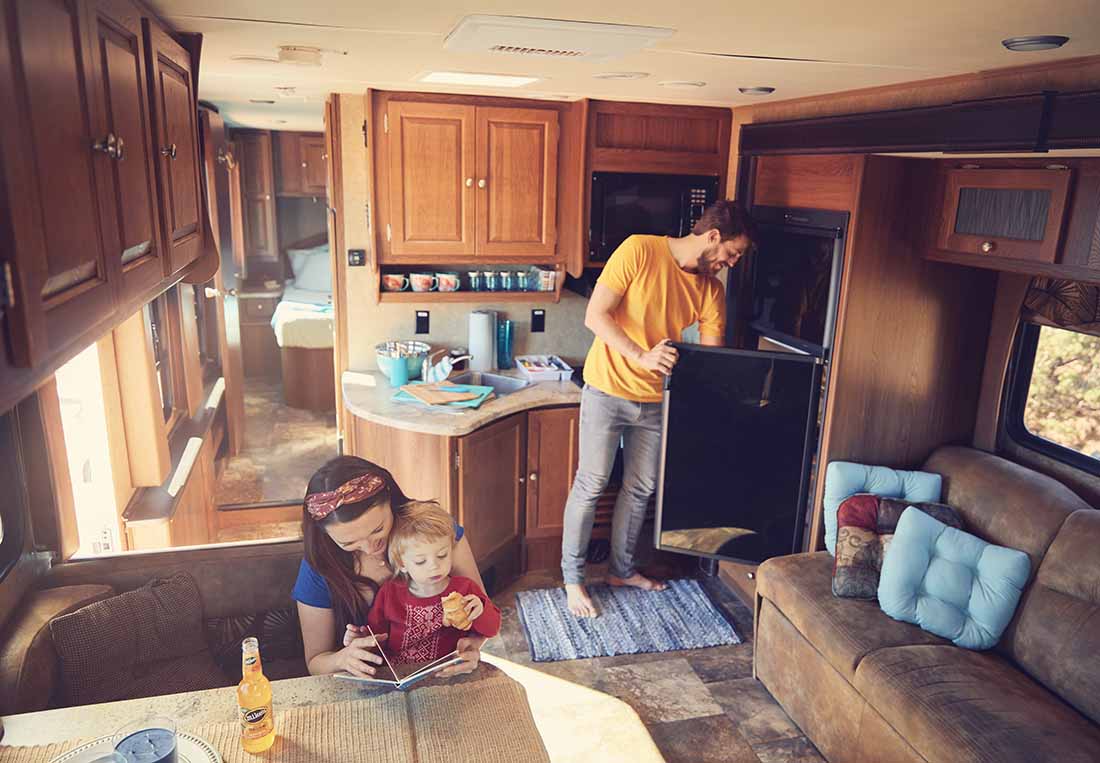 Now, if you're new to RVing, welcome! This guide will have some essentials that the beginning nomad could use as well as some things that even the more experienced RV enthusiast might not have yet.
If you're traveling through the Rocky Mountains headed east or west, make sure you stop by Camping World of Denver in Colorado. This store is part of the industry-leading chain of Camping World & Gander RV and Outdoors retail locations, providing the highest-quality camping and RV gear across the U.S. Not to mention the fact that they provide world-class customer service, and they'll make sure you leave the store with something that will enhance your journey.
Let's get to it!
Outside the RV
First, let's take a walk outside the RV and think about some of the accessories we might need for safety, performance, and functionality.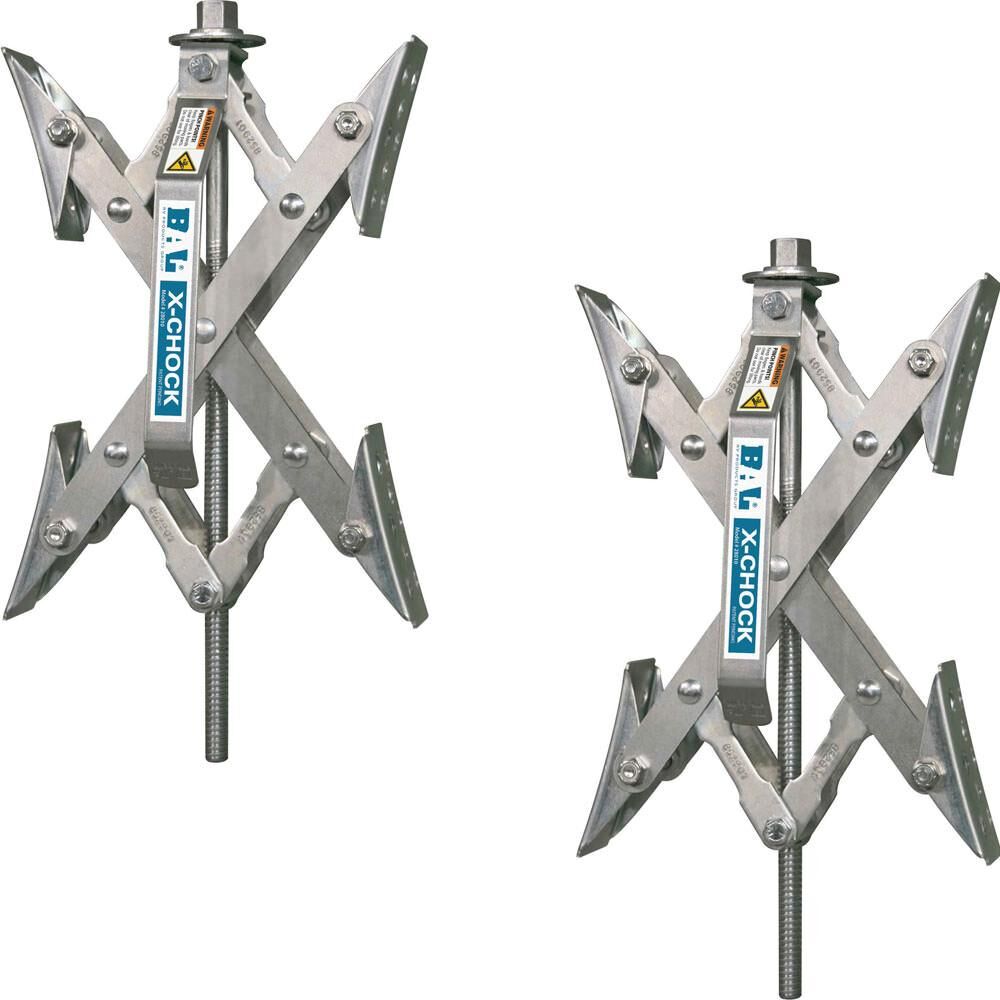 These are useful because they ensure your RV stays in place at the campsite. When you're traveling all over the place, even when you swing through a Good Sam RV Park, the reality is, you never know what you'll get.
Maybe you're parked on a slightly sloped lot or in a bit of mud. These tire chocks will guarantee that your tires don't move when you don't want them to.
They apply opposing force from whatever direction your RV wants to roll, so you have nothing to worry about.

Having a Bluetooth leveling system is a luxury for some, but I think it's well worth it. The app will display the exact height to ensure you reach the perfect position, and you never even have to leave your driver's seat.
Now that you know the perfect position, you can stack your leveling blocks without having to run through the trial and error process of getting it right after a few tries. You'll always get the RV leveled on the first try.
If you've ever had a flat tire on the side of the highway in an unfamiliar place, you know where I'm coming from here. This 150 PSI portable air compressor is designed for tires up to 37" in size, and it has an automatic overload protector. It comes with a 26' urethane flex hose and a 9' power cord with battery clamps.
It's one of those things you never knew you needed, until you need it.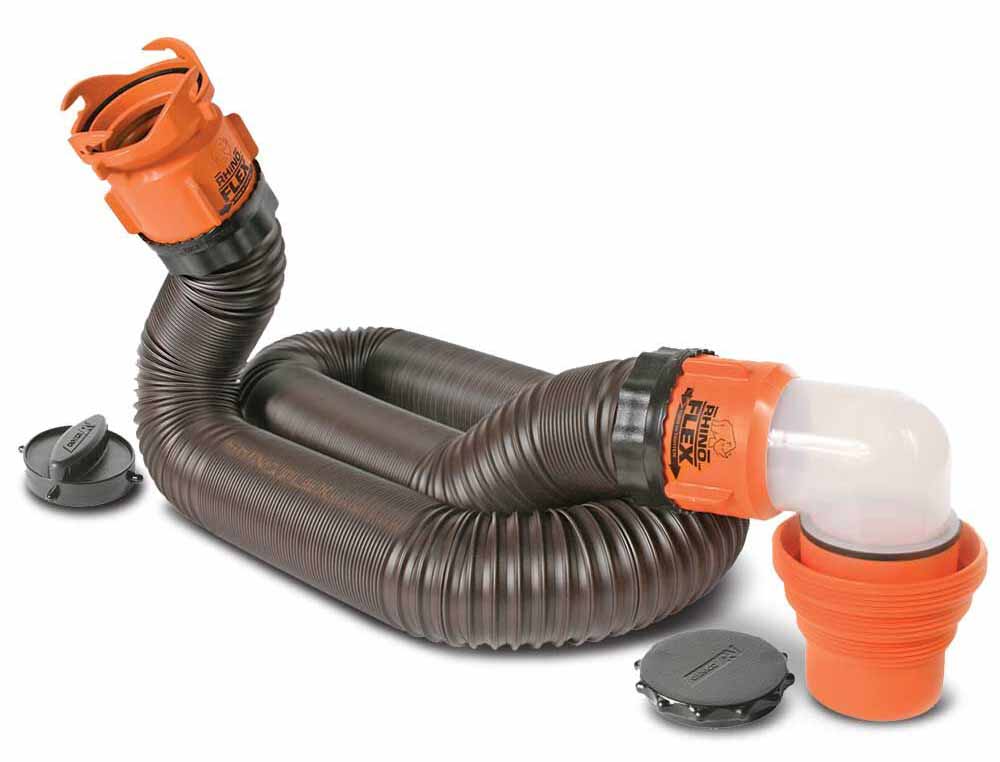 Waste removal is a chore on the campsite, so why not make it as easy and painless as possible? Having a high-quality sewer hose will prevent you from running into any messy situations, and Camco is a brand we know and respect.
When you're not using it, the hose compacts for easy storage, and it comes with end caps, so you don't have to worry about dripping. The translucent elbow helps you see when the tank is empty as well.
Inside the RV
Now, let's take you from outside the RV, inside where we can start to look at some of the more fun and enjoyable accessories that will make our lives easier.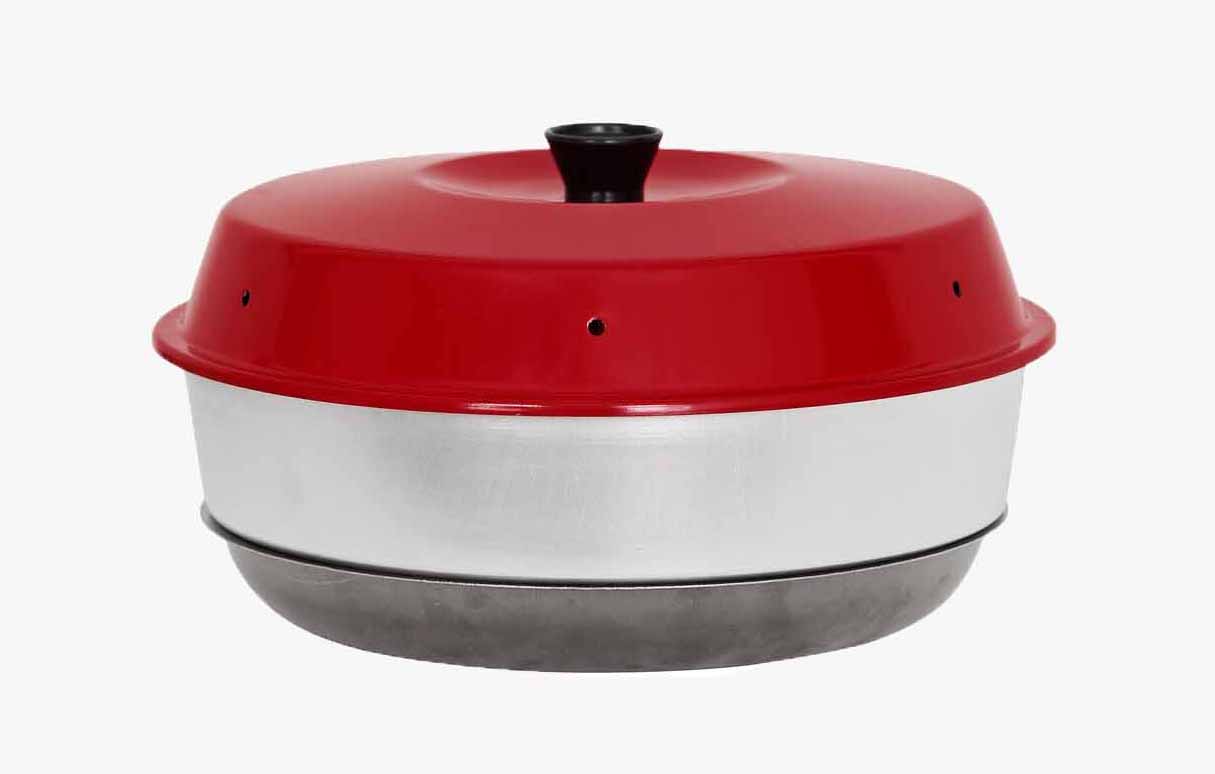 This stovetop oven is awesome if you don't have an oven inside your RV. Cooking options are often limited in terms of space and functionality, so anything you can do to whip up some delicious and nutritious meals helps.
This gadget works by using your stovetop for baking whatever is inside the containment area. I find this useful because RV meals can get a little boring and unhealthy if you don't have the freedom to stay away from things like oil and grease. This will help.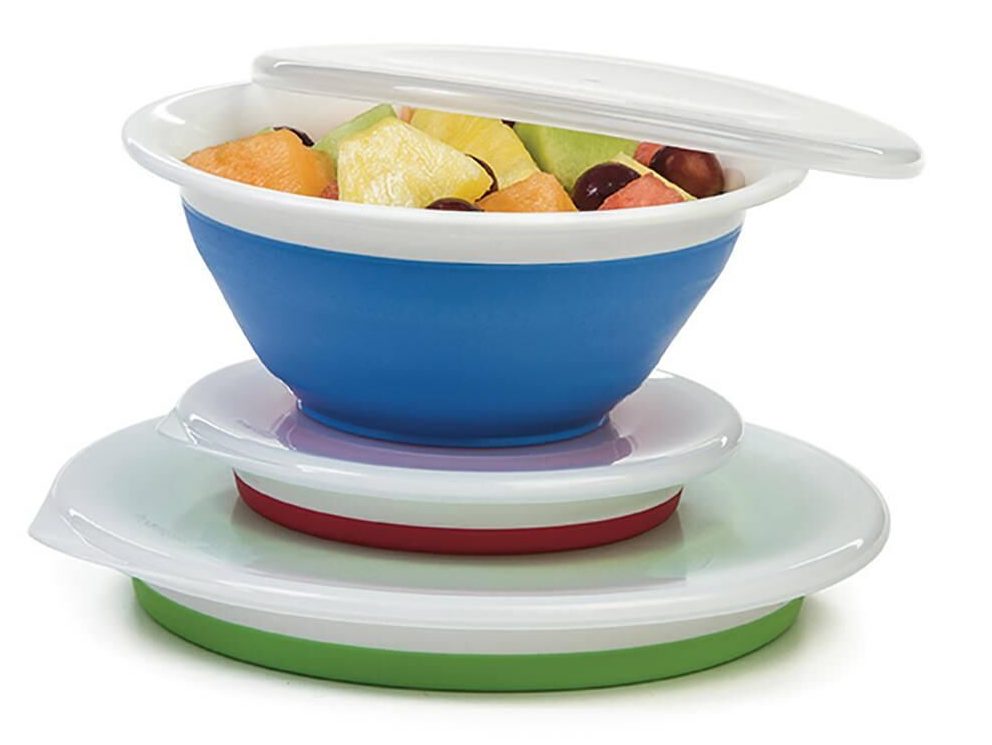 I don't even have to get into the details about why you need as many collapsible bowls as possible. Space is limited for most RVers, and you can always use a little more room in the cabinets.
If you're like most people, you keep saying, "We should really get some more collapsible containers because these are getting old." Hey, look at that, now you can! has an assortment of options.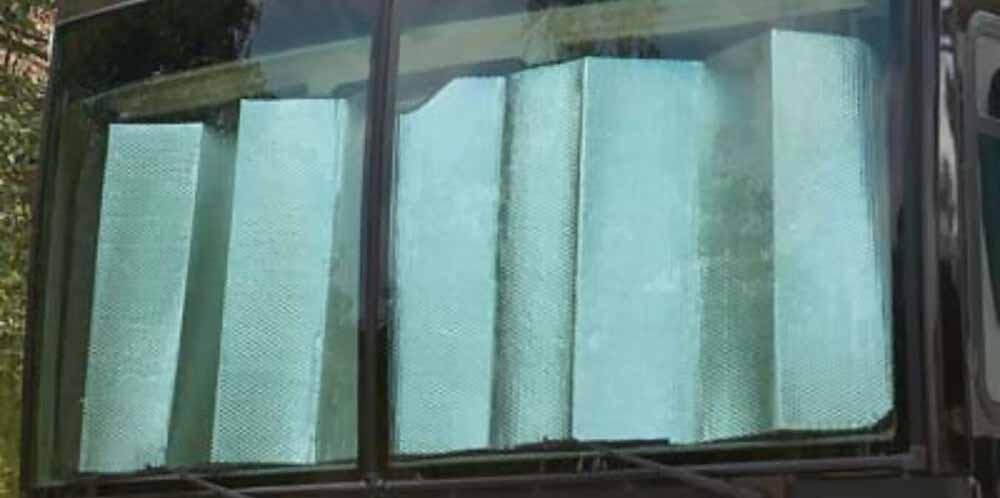 Here is another one of those items that you don't often think about, but when your RV is sitting out in the sun all day, it starts to bake, and a lot of RV parks don't provide much if any shade. Having a reflective sunshade is one way to keep a bit of the cold air inside so you don't have to stress it.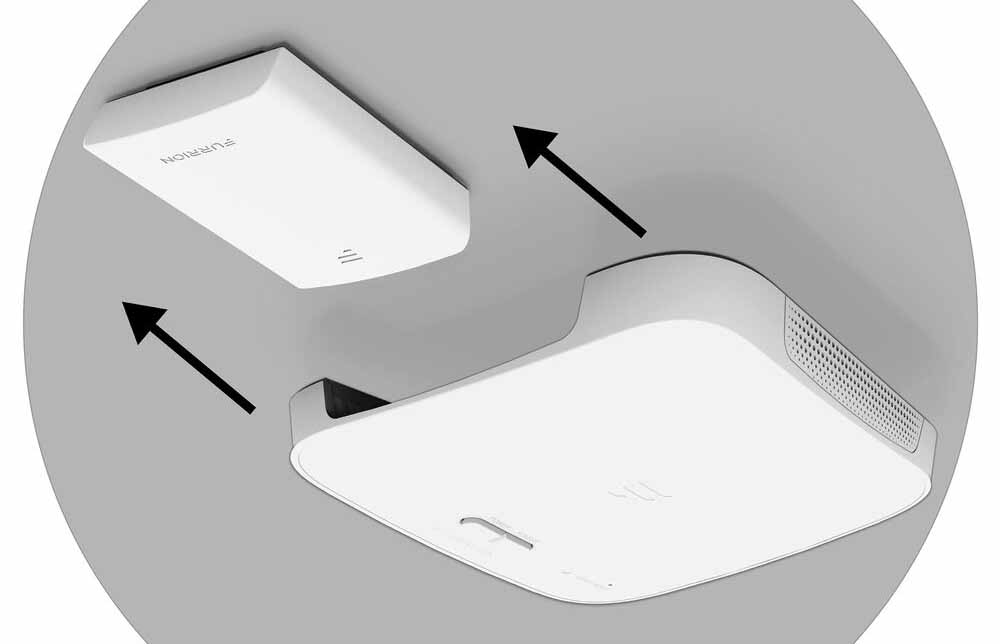 My favorite thing about this Wi-Fi booster is probably its design. It slides so nicely over your existing Wi-Fi router, so you don't need to do any special installation process.
It provides 150 Mbps for fast LTE internet access with dual-band Wi-Fi. The booster includes a security firewall and GPS tracking, you just need to have your own data plan already established.
Just For Fun
It's the moment you've been waiting for, let's get off all this serious stuff and talk about the fun things you want to buy for your RV!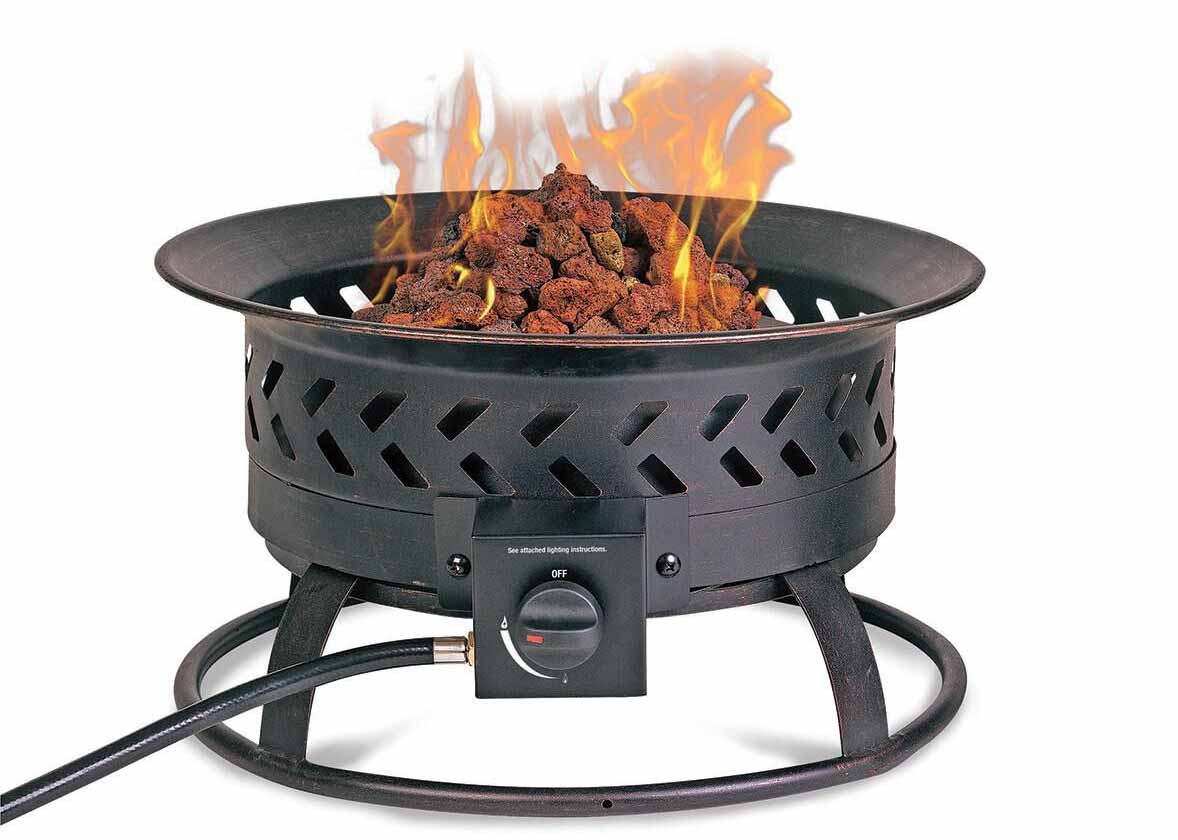 Who doesn't love a nice fire on a cool evening in Colorado? Me, when I need to build it and get it lit with all the wet wood lying around the campsite.
With this portable propane fire pit, you won't have to worry about dealing with wood, lighter fluid, charcoal, or any of that. Just hook up a small tank, and you've got yourself a raging fire to keep everyone warm and provide that ambient environment you love.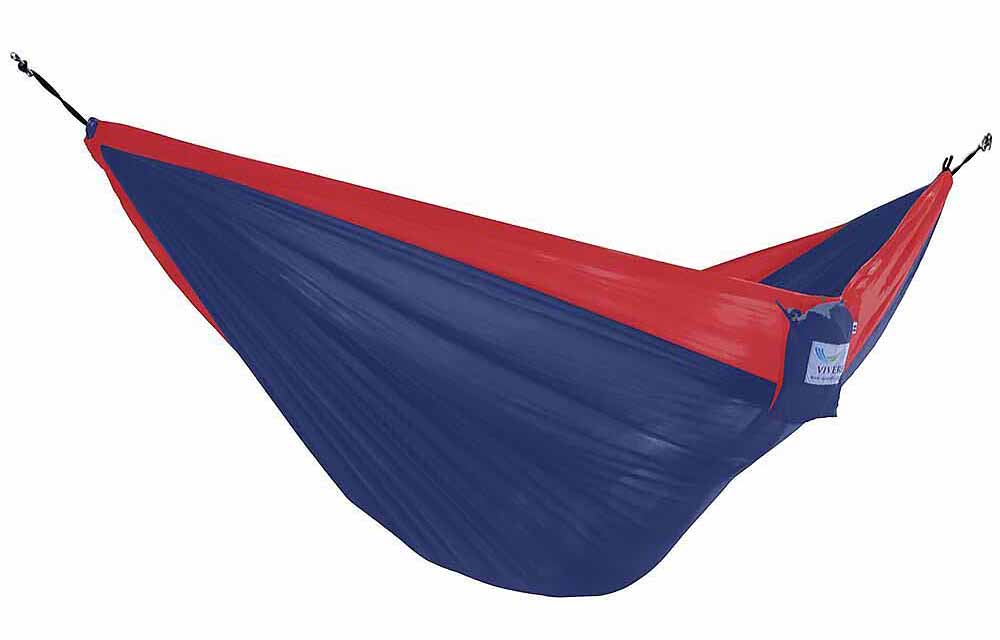 There's something about laying in a hammock outside that makes me feel so peaceful and relaxed. If I could get rid of my desk and replace it with a hammock, I would – maybe.
Anyway, if you don't think you like hammocks, you should get one anyway. They're affordable and not nearly as hard to get in and out of as TV makes you believe. I think they're more comfortable than a bed. When the light wind starts blowing your hair around while you're staring up at the jet blue sky, that's what I call heaven.
If you're sick of marshmallows and hot dogs, it's time you got a real grill to do some cooking! This one is cool because it mounts to the side of your RV, or you could use it on a tabletop as well.
Inside you have 305 square inches, which is enough for about 20 burgers so you'll have no problem feeding the whole family with this guy. It also comes with a heavy-duty carrying bag, so it's easy to transport.
I have to come clean, I have never played this game. But, I have two friends who are full-time RVers, and they swear by it. It kind of reminds me of the Wild West, where they would take a rope with two weights on end and throw it at the cattle's legs to wrangle them.
That's essentially the purpose of this game with less violence and more fun! All jokes aside, it's a really fun game that doesn't take up a lot of space, and it's great for barbecues and fun at the campsite.
That's all I've got for this one. Make sure if you're passing through Colorado, you swing by . They have plenty of room for you to park your RV and anything you could want to buy for it.
Also, check them out online using any of the links above because they are the brand real RVers trust for high-quality gear, accessories, and equipment.
The post 12 Basic RV Accessories for Your Next Trip appeared first on Good Sam Camping Blog.