On March 28, the Austin-Bergstrom International Airport (AUS) was running low on jet fuel.
The airport was coming out of an unusually busy weekend and had just issued a fuel shortage alert notice to operators.
In fact, five such alerts have been issued so far in 2022 — compared to 11 that were issued in all of 2021, an airport spokesperson told TPG.
"AUS currently relies on the original fuel storage facility that opened with the airport in 1999," the spokesperson said by email. "Since then, our passenger and flight volumes have outpaced the demand."
Austin's airport has experienced explosive growth in recent years. American Airlines has embarked on a pandemic-era expansion spree that has turned the airport into an unofficial focus city for the carrier, and foreign carriers such as KLM have started new international flights. That comes on top of significant growth by other airlines at the airport. Departures and capacity were both up 37% in April 2022, compared to April 2019, according to aviation data firm Cirium.
That rapid growth has led to a number of challenges for the airport, including frequent long lines and congestion.
Another challenge: Austin is the nation's largest airport that is not directly connected to a fuel pipeline. Fuel must be trucked in from the nearest pipeline terminal, about 15 miles away — a unique challenge for an airport that has grown so much in recent years and now needs more fuel for flights than could have been imagined just a few years ago.
Want more airline-specific news? Sign up for TPG's free new biweekly Aviation newsletter
Austin could be seen as a cautionary tale for the rest of the industry: an airport with growing demand and fuel supply challenges. As airlines plan for a massive summer of travel after two years of COVID-19-induced disappointment, will there be enough jet fuel at the nation's airports, or could similar shortages pop up elsewhere in the country?
The answer is a complicated one that touches on how fuel gets from refineries to airports — and how the pandemic has disrupted that process.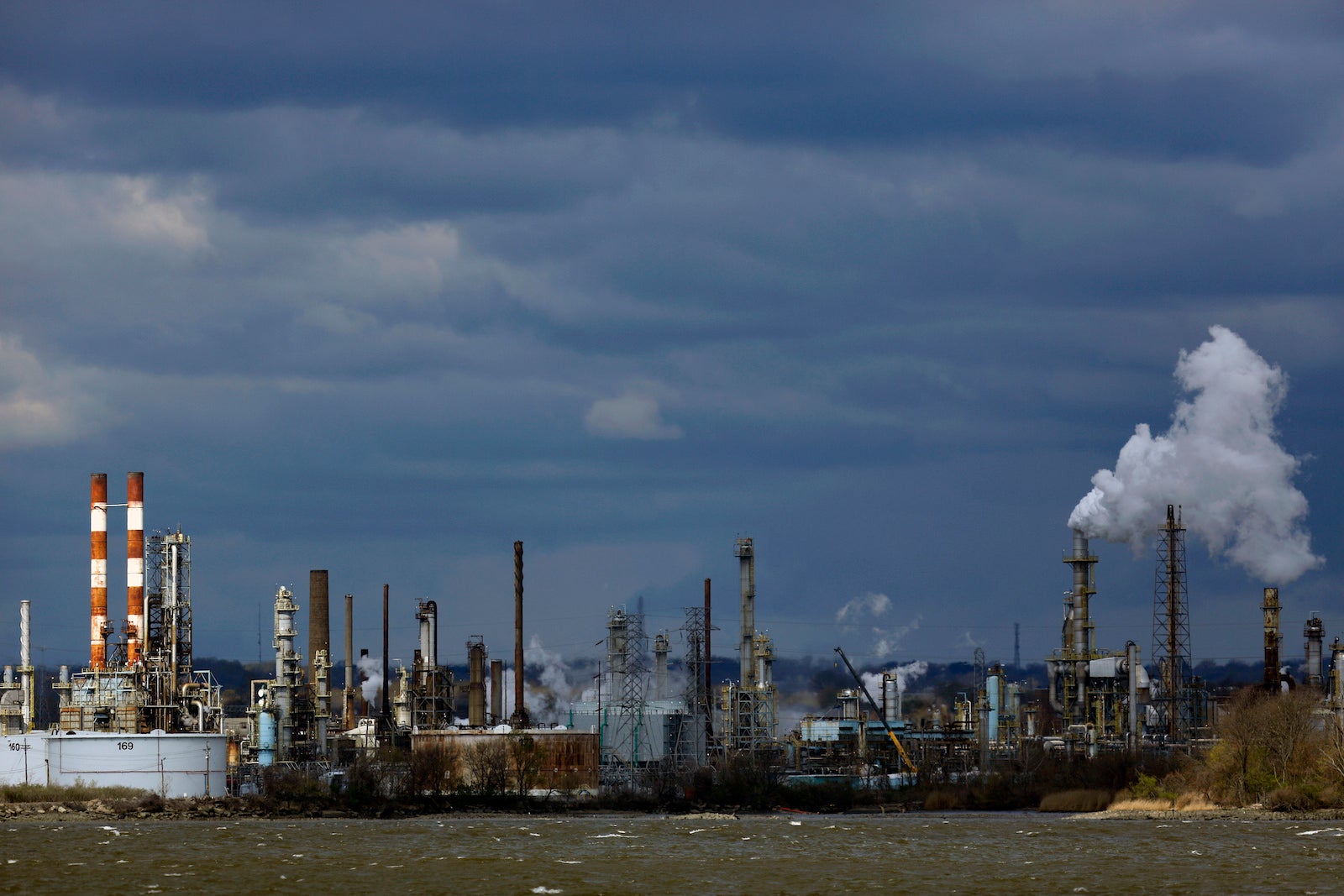 Fueling the airline industry
Understanding the potential for jet fuel shortages requires an understanding of how jet fuel is transported.
Jet fuel is refined from crude oil at various refineries nationwide. It then reaches its final destination — the airport — by truck or by an airport's direct connection to a pipeline. The nation's largest airports are connected directly to pipelines, while smaller airports receive fuel deliveries by tanker trucks.
Both methods have seen constraints during the pandemic.
Pipelines
Pipeline operators use a process called prorationing to determine the ratio of products that flow through the pipeline. The common method of prorationing is a history-based process, looking at how much of a particular product is allocated — what's called a nomination —  in the past year.
As demand for air travel plummeted in March 2020 and the subsequent months, so did the demand for jet fuel. Less jet fuel was supplied on the pipelines as a result, with nominations bottoming out at about 30% of what they were before the onset of the pandemic.
These pipelines are shared with other refined products, such as gasoline for cars and diesel for trucks — and demand for those products recovered much faster throughout the pandemic than the demand for jet fuel. With pipelines using a history-based process, the airline industry in many cases is recovering its capacity faster than it can recover its jet fuel "nomination" allotment.
More: What is jet fuel, and how does it work?
So the airline industry is asking the federal government to act.
It's petitioning the Federal Energy Regulatory Commission, which regulates the transportation of oil through pipelines, to reset the line history of pipelines, which would allow more jet fuel to return to the pipelines — presumably enough to meet the rapidly increasing air travel demand.
"If the Commission does not act, consumers will ultimately bear the brunt of these shortages, whether through disrupted air travel or delayed freight shipments," the April 25 petition said, which was signed by groups such as Airlines for America, Airports Council International-North America, the International Air Transport Association and the Regional Airline Association.
Truck driver shortage
For many years, the U.S. has faced a truck driver shortage, with the COVID-19 pandemic exacerbating the issue.
Last year saw a record shortage of 80,000 truck drivers, according to the American Trucking Associations, the trucking industry's largest trade group.
With truck drivers needing to drive fuel to smaller airports that are not connected to pipelines — and even some larger ones, like Austin — having a shortage of truck drivers on top of the pipeline issue is a perfect storm.
This issue acutely played out last summer at certain Mountain West airports — most notably, the Reno-Tahoe International Airport (RNO), which faced low fuel supplies throughout the season. Wildfires throughout the region diverted truck drivers from delivering fuel to airports to helping with supply firefighters and relief efforts.
Remedies
When an airport is short of fuel, airlines can sometimes resort to a procedure called tankering.
In a hypothetical example, say that American Airlines is flying a Boeing 737-800 from its hub at Dallas-Fort Worth International Airport (DFW) to Reno, but Reno is facing a fuel shortage. So American not only fuels the aircraft for its flight to Reno, but also includes fuel for its return flight.
Airlines generally dislike tankering, because added the weight of the extra fuel for the return flight often means that less payload — either passengers or cargo — can be carried in order for the aircraft to stay under its takeoff weight. (In some cases, airlines deliberately tanker if jet fuel is significantly cheaper at a particular airport.) In addition, carrying any sort of weight costs the airlines money, and that includes fuel, which doesn't generate any revenue like payload does.
But tankering is certainly better than the alternative, which is not operating the flights because of a fuel shortage at a particular airport.
In a more extreme version of tankering, airlines even ferried in empty aircraft that were completely full of fuel to certain fuel critical airports last summer. Upon reaching the airports, those aircraft were defueled, with their fuel pumped into the airport's fuel system and made available for aircraft at the airports.
Outlook
The airline industry does not see this fuel issue getting resolved overnight.
Even if the federal government rules in favor of the airline industry on the pipeline issue, it doesn't anticipate a resolution in time for the peak of this summer's busy airline schedules.
And while the industry sees the truck driver shortage also easing, that will also be a slow process. Adding to the mix: Wildfires are all but certain to once again consume driver hours this summer as spot crews transport supplies to battle unexpected blazes.
Finally, on the demand side, airline long-haul capacity — flights over 3,000 miles — is set to nearly double this summer compared to last summer on flights leaving the U.S., according to Cirium. The greater number of flights — and the longer those flights — means even more demand for fuel.
Tankering and other tactics will help airlines mitigate these fuel issues this summer — but at an unwelcome cost to their balance sheets.
As air travel continues to recover from the depths of the COVID-19 pandemic, fuel is yet another logistical challenge that airlines are facing as they attempt to return their schedules to normal.
Featured photo by Matt Staver/Bloomberg via Getty Images.