Exploring the world of custom closet designs might have potential clients concerned about pricing. If you do a web search, it might seem like custom closet designers are unnecessarily vague about the price.
In reality, this isnt because they are trying to hide the cost, but because the prices vary so much between projects that its nearly impossible to provide an estimate without any information about your home and the scope of your project.
One closet can be triple the price of another with a similar design due to materials and finishes alone.
Its important to understand the custom closet design and manufacturing process to get the biggest bang for your buck. Were going to talk about the most significant factors that determine the final price of a custom closet project, and how homeowners can design their closets to achieve all their goals on nearly any budget.
Custom Closets, Custom Prices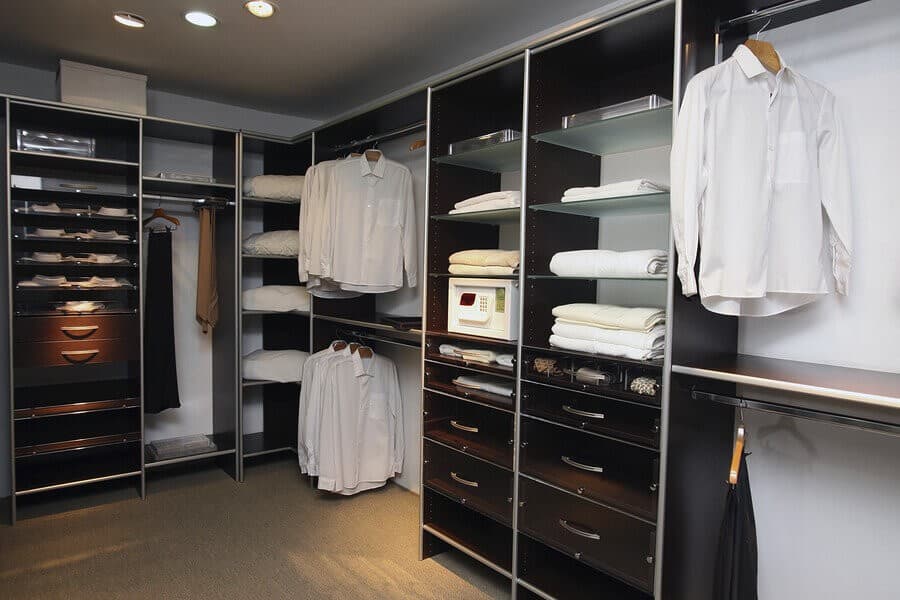 Custom closet design cant be custom if the client is not involved in the design process. Because you will work with your designer directly to bring your vision to life, the overall cost of the project is largely up to you.
Your input is crucial throughout the process, allowing designers and craftsmen to create each element with their wants and needs in mind. By altering the components, the finishes on those components, and more you and your custom closet designer can create a plan that achieves your goals, within your budget.
Lets talk about how various elements of the custom closet design prices tie into the overall cost.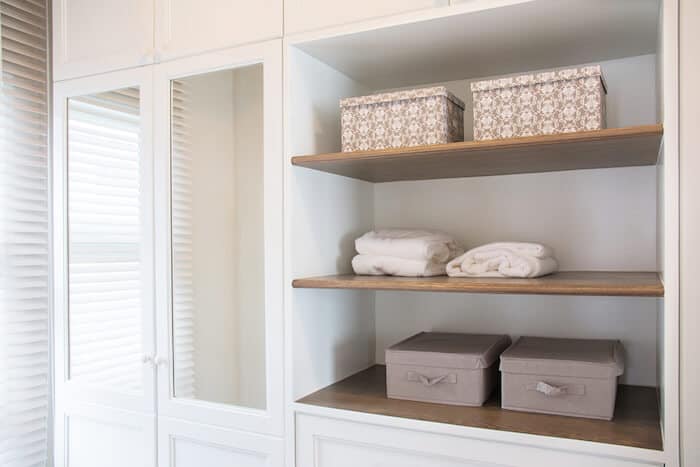 Size Of The Space
Of course, size is one of the most substantial factors that will determine the overall cost of the project. Walk-in closets or bedroom conversions (turning an unused bedroom into a luxurious walk-in closet) will almost always cost more than a small reach-in or linen closet.
That being said, its possible to design larger storage space for close to a reach-in price. By reducing the number of components included in your design and choosing modest finishes, you can create a closet that accommodates your needs without breaking the bank.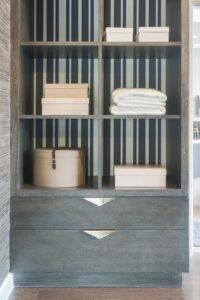 Complexity
The complexity of the project plays a smaller but still significant role in the final price point. Closets which have unorthodox dimensions, windows or other existing elements that need to be worked around, among other things, will require more custom-made components to fit the space.
Closet Components & Features
The components and features you need like custom cabinetry, shelving, shoe storage, and more play a large role in determining a projects cost. For example, a design featuring shelving, and hanging rod, and a shoe storage system will cost far less than wall-to-wall cabinetry with a closet island.
Its important not to over-design your closet. The easiest way to ensure you get all the components you need without breaking the bank is, to be honest with yourself and your designer.
Balancing what you need to give the space more functionality with the things you would like to beautify it and enhance its aesthetic is difficult, but has a big impact on the final price and whether youll feel good about your purchase when its all said and done.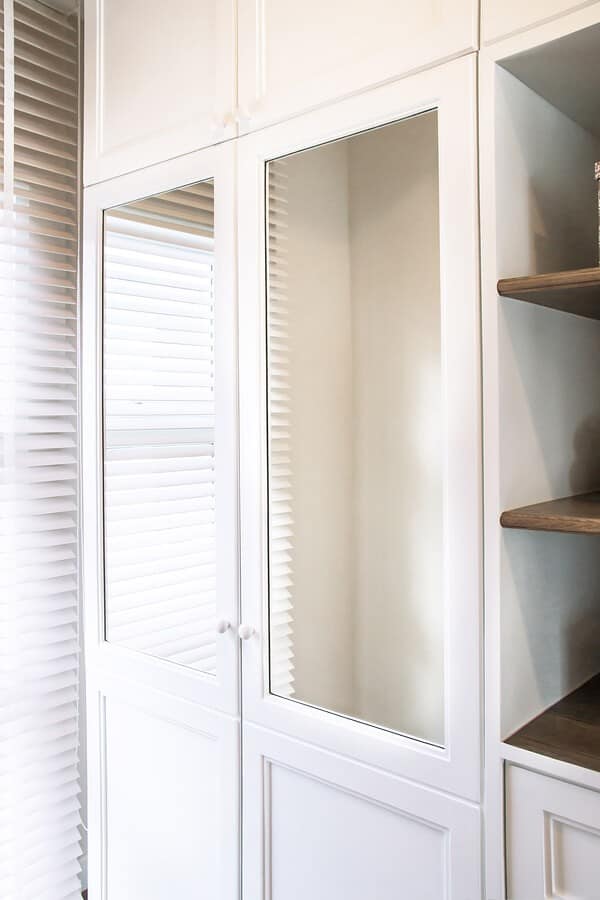 Materials & Finishes
The beauty of designing your own closet is the wealth of materials and finishes to choose from. You can create a space that fits the overall style and aesthetic of your home, whether that be contemporary, rustic, or anything in between. You can also create a strictly utilitarian place that seamlessly organizes your home.
Of course, choosing real wood cabinetry, shelving, and drawers will give your closet a luxurious and upscale look, but it comes at a price. For the budget conscious, white laminate features can achieve all your goals while keeping the price modest.
Its up to you whether you want your closet to become a wholly transformed, stylish area of your home or only give you all the tools you need to keep organized. Most people are looking for a balance between the two. By working with a professional closet designer, you can customize your closet just the way you want it within a specific budget.
Storage For Your Accessories
Accessories like belt and pants racks, jewelry organizers, and more are relatively inexpensive compared to the cost of the entire project.
However, over-designing your closet with needless accessories can quickly add up. Its essential to think about the accessories that will give you the most significant stylistic or organizational benefits to justify their cost. Prioritize pieces that will help alleviate the most taxing elements of your current closet, or cause you the most stress on a daily basis.
Transform Your Closet
Nearly every homeowner would love a new closet that transcends the boring rod-and-hook and gives them everything they need to get organized and stay that way. But many think its too expensive to justify the benefits.
Weve dispelled that myth and shown how ultimately the cost of a custom closet design is up to you. We also explained why closet remodelers seem to be less than forthcoming about their pricing on their websites, and talked a little bit about how you can work with a professional to get the perfect closet at the right price.

Working with a professional designer is free. At the very least, you could always schedule a consultation and explore the options that are available to you. It takes only about an hour of your time and allows you to see what you can achieve.

Usually, your designer will take measurements and begin working with you to create your design in 3D software. During this process, you can make adjustments as necessary to alter the final projects cost and features until it gives you the value you are looking for. Then, all you have to do is decide whether to pull the trigger and allow them to install your new closet.
180 Closet Design is your go-to for all your organization needs
Whether you need help creating a customized organizational system for your childs closet and bedroom, or for your closets, garage, home office, or any other room in your home, 180 Closet Design has you covered. If youre interested in speaking with one of our designers to begin plans for your custom storage solutions, please give us a call or email us today.

(703) 215-9754