The tablet market has been struggling for a long time and the dream to replace the laptop didnt really happen, so, when I heard that Lenovo has released a new budget-friendly tablet, I was curious to see whether the manufacturer saw a new angle and sure enough, the Lenovo Yoga Smart Tab is not your regular tablet, instead, it borrows some elements from the smart displays, featuring a couple of powerful speakers and it does support the Google Assistant. The smart display aspect is also enforced by the adjustable stand which besides allowing the device to sit flat, it also helps keeping the Smart Tab in a vertical position or allows you to hang it somewhere in your kitchen.
Of course, the Yoga Smart Tab is still a full fledged tablet, offering a good display, a great battery life and enough RAM for media consumption, but, since the smartphone always does it better, the smart display side of it could actually be enough to differentiate the Yoga Smart Tab from all the other tablets that still fight the losing battle against the thin laptops (and yes, this not only includes the high end Samsung Tab S series, but the iPads as well).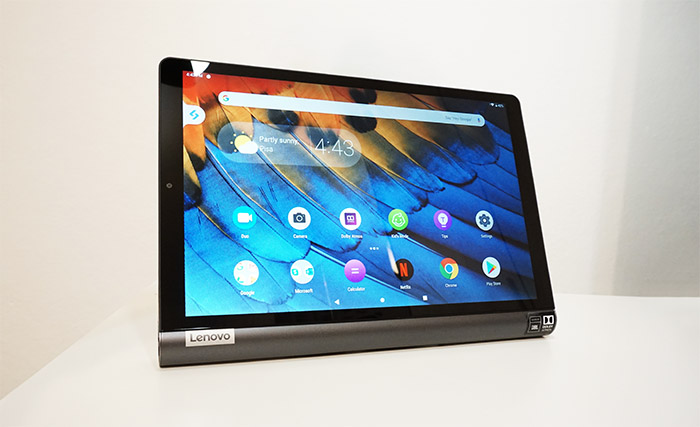 Well, perhaps I am being a bit too harsh, since the tablet isnt going anywhere, having a well-positioned place in the industry, but it does have to reinvent itself to also have a place in every home, so lets see if the Lenovo Yoga Smart Tab is on the right track.
Note: Lenovo has also made available built an Alexa-focused variant which is a bit different due to its detachable speaker dock.
Design and Build Quality
Lenovo is no stranger to innovation and it is often trying new things (the ThinkPad X1 folding PC prototype is one of the latest examples), so I was expecting that the Yoga Smart Tab will be different when put next to the other tablets available on the market. Indeed, the design of the product doesnt follow the expected norms of the traditional tablet and instead, to accommodate the larger speakers, the rear side of the Lenovo Yoga Smart Tab curves a bit and fuses with the cylindrical base (or side, depending on the way you hold it). This way, it does feel more comfortable to hold in both portrait and landscape mode, but this came at the cost of both the width and the weight of the device, so, while other tablets pride themselves with their thin profiles and light weight, the Lenovo Yoga Smart Tab goes from 0.3 to 0.9 inches in thickness (the length and height being 9.5 x 6.5 inches) and it does weigh 1.28lbs (one of its main competitors, the Samsung Tab A 10.1 2019, weighs 1.01 lbs).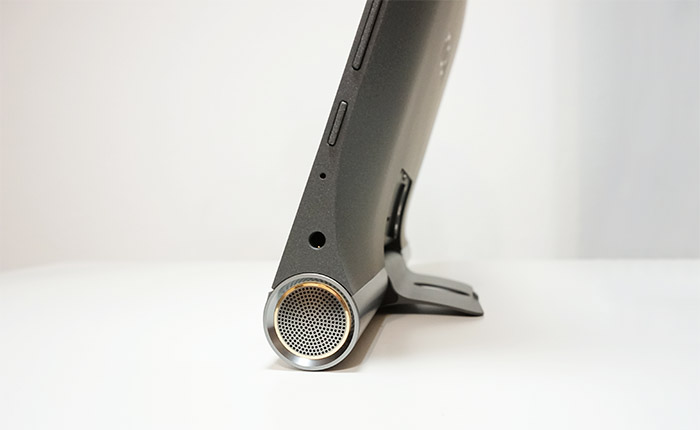 You do gain a couple of 2-watt JBL speakers (with Dolby Atmos support), a collaboration which seems to have been a success considering that this is as close as I got to a proper stereo experience using a tablet and truth be told, its actually better than some laptops which cost three times more, offering a loud, punchy sound and it surprisingly did decently well in terms of bass, something that was a bit lacking on the dual 3-watt speakers of the Smart Tab P10 (even though the build concept behind it is very different the base can be detached). This ensures that the tablet will work really well for watching videos and will help with the smart assistant voice feedback.
In terms of build quality, the Yoga Smart Tab feels solid, despite having its rear side made of plastic, but its worth noting that there was a small cracking sound when I pushed the plastic next to the speaker base which is made of metal. Somewhere towards the bottom of the plastic rear panel, you can see that there is an outline for the built-in stand and to open it, you need to press the circular button which is positioned next to the rear camera.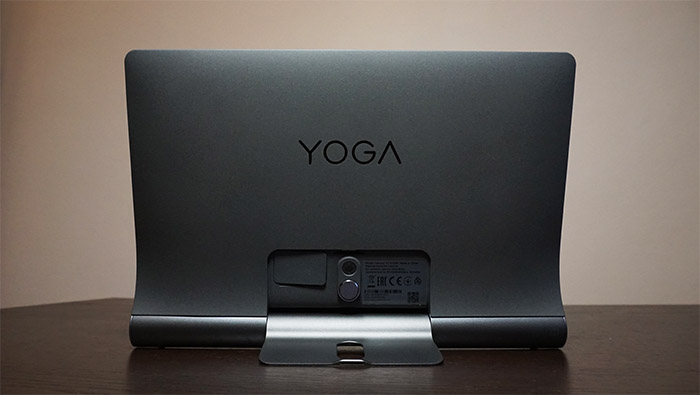 Doing so, will detach a part of the stand that can now be moved in two positions: either at 90 degrees to keep the tablet in an upright position or close to 180 degrees, to allow you to hang the tablet from a hook. This approach has been used by the Yoga 3 series as well, but I find the newer implementation a lot more refined due to the smaller size of the stand but other than that, it still serves the same purpose, to carry the tablet with you around the house and not worrying whether it will take necessary space from your kitchen counter. You will most likely use the tablet in vertical mode which does resemble more the natural position of the laptop screen and, if you have a keyboard and mouse, you can dare to do some work-related tasks, although the processor isnt really that potent and the screen, while big for a tablet, its still small when put next to a laptop. Since the base is metallic, I did worry about the prospect of scratching it, but Lenovo did anticipate it and added a couple of very thin silicone feet to slightly elevate the base from desk.
There isnt much going on on the sides of the tablet and there isnt a large amount of ports, but Lenovo did add a USB-C charging port on the left side (instead of the old microUSB), while on the right side, there is a 3.5mm headphones jack, as well as a Power button and a volume rocker. There is one other element, a microSD card slot which is hidden underneath the stand and covered by a protective piece of plastic that you can use to add up to 256 GB of storage.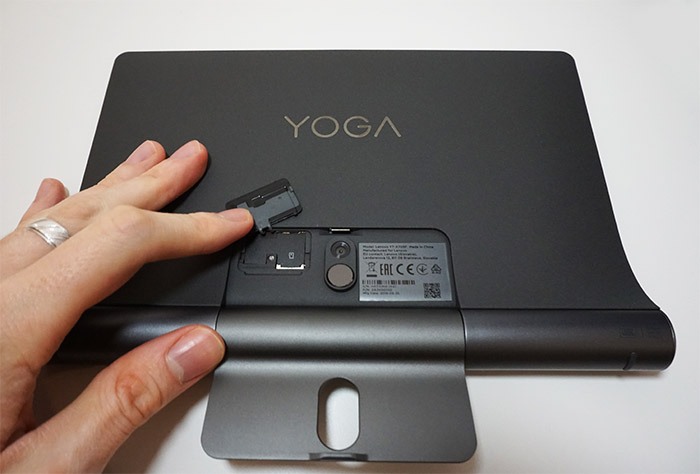 I do have a Samsung Tab A from 2016 tablet which has two capacitive keys, as well as one Home button and maybe its habit, but I did find the side button fairly unintuitive when trying to access the interface. Furthermore, if you keep the Yoga Smart Tab in landscape mode and you want to use the Facial Recognition system (yes, it does have one and its decently fast), there is a very high chance that youll have your finger on the front-facing camera.
Its always nice to see that the manufacturer has done a good job on the body of the product, but the display is what can make or break a tablet. The Lenovo Yoga Smart Tab is equipped with a 10.1-inch IPS LCD display with a resolution of 1200 x 1920 pixels, 16:10 ratio, 16 million colors and 224 ppi density. Despite being 1080p, the display looks quite good at 10.1 inches, having great viewing angles, the text looks sharp, the colors seem to be accurate enough (although they seem to cover only 70% of sRGB color gamut) and, in terms of brightness, the display is able to reach up to 320 nits. This makes it satisfactory when using the tablet outdoors, during a sunny day, but it is worth noting that the screen is a bit reflective.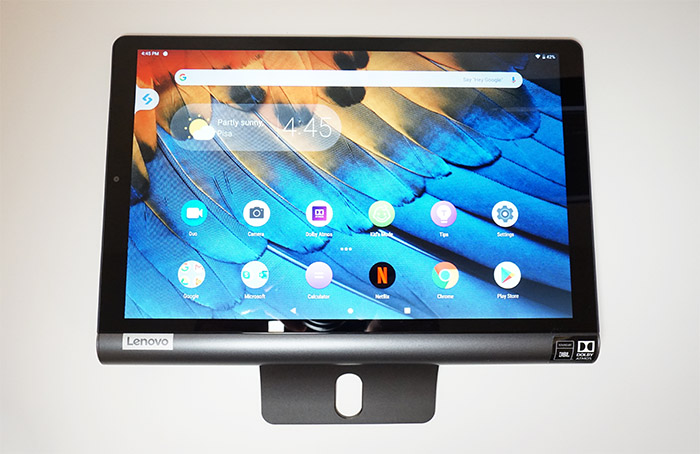 Would a 2K resolution be crispier, definitely, but all I can say is that the 1080p is enough for this tablet to allow you to enjoy watching movies and YouTube videos. Just like other users, I did notice that Netflix was stuck at SD (720p) resolution and would refuse to accept that the tablet supports 1080p videos which seem could have been fixed by a reinstallation of the app, but since Lenovo made this impossible (everybody loves bloatware), this banal issue still cant be fixed. Furthermore, I installed Prime and it works flawlessly at the highest resolution.
Performance and Software
The iPad, the Samsung Tab S series and the Surface Pro are still trying to persuade us that there still is some truth in the claim that the tablet can completely replace the laptop and I do understand that most people may find the smaller tablet better for media consumption, but when it comes for serious work-related applications, the form factor of a slim laptop is unbeatable. Theres also the problem of powerful internal components and the lack of a fan which simply nullifies any chance that the tablet would become a proper working station. Thankfully, Lenovo didnt go against laptops that cost three or four times more and instead it decided to be a device for media consumption and a smart display.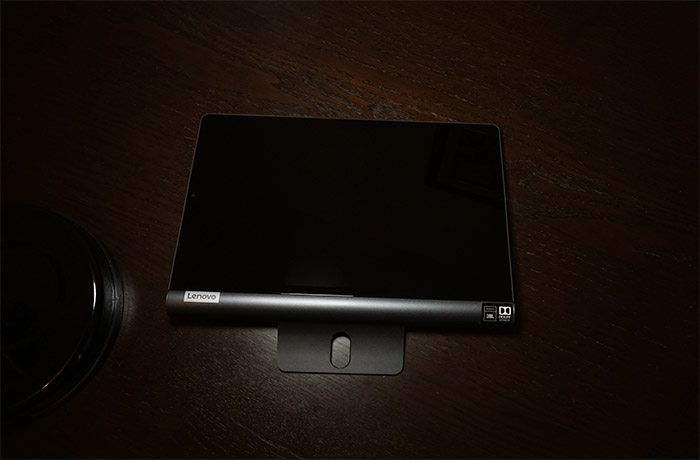 This does curb our expectations at least to a certain point, but I am not going to forget that Samsung does have its own affordable tablet on the market. That being said, the Yoga Smart Tab is equipped with a Qualcomm SDM439 Snapdragon 439 chipset (dual-core Cortex-A53 clocked at 2.0GHz and six-core Cortex-A53 clocked at 1.45GHz), an Adreno 505 GPU, 4GB of RAM and 64GB of internal storage.
I do think that the RAM is enough and I do like that youre are not limited by 64GB of storage (there is a microSD card slot), but the Snapdragon 439 + Adreno 505 GPU combo is not going to run resource-heavy apps or games
Well, not at a medium or high resolution, since I could run PUBG Mobile on its lowest setting and it was buttery smooth (no hiccups), but it does take a while until it enters the game (for me, it was almost two minutes); Ashpalt 9 ran without any problems when set to the Default quality, but on High Quality, while the game definitely ran, there were lots of stutters (its worth noting that I got the main menu in about 30 seconds). So, if youre not that much into graphics, then you can use the Lenovo Yoga Smart Tab for gaming, otherwise, you can look for alternatives. And that gets us to the Samsung Tab A which seems to be doing a bit better with gaming (the Exynos 7904 and Mali-G71 MP2 is a more potent combo, although not by much). For anything else, the tablet will not break a sweat, easily running multiple apps and it can support multiple tabs in Chrome. But, lets have a look at how it has performed in some benchmarks.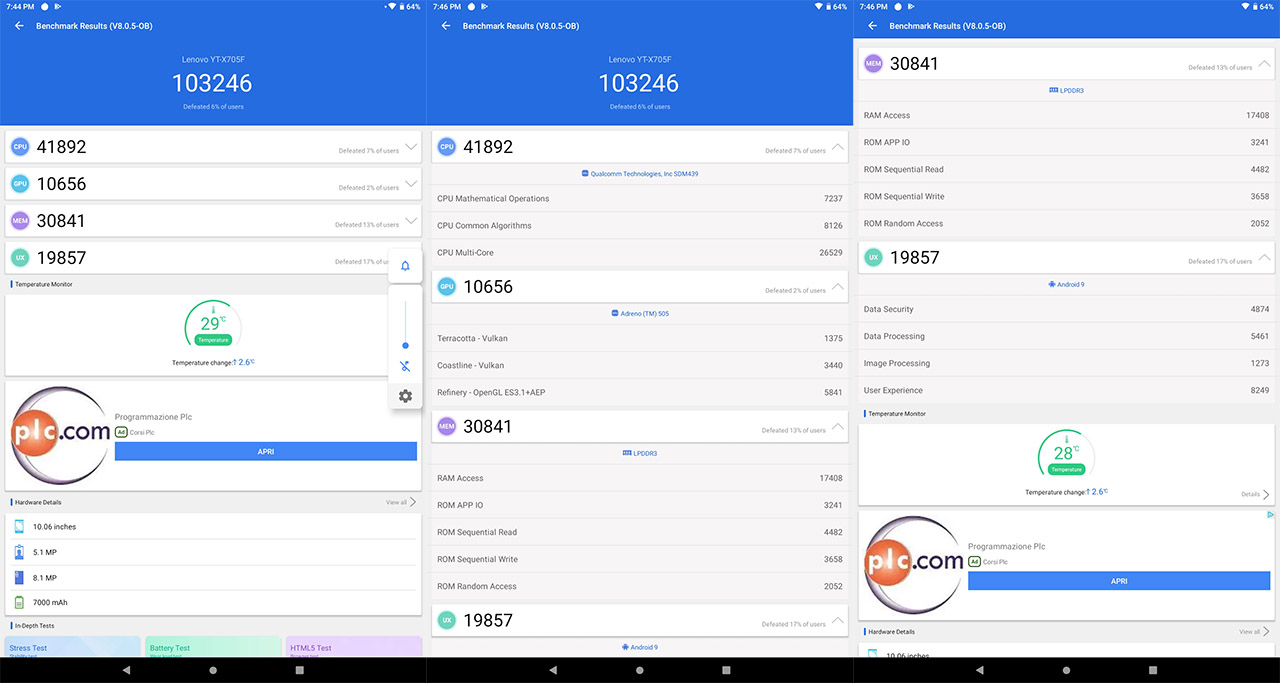 The first one is AnTuTu 8 and with a score of 103,246 (41,892 for CPU, 10,656 for GPU, 30841 for memory and 19.857 for UX), it did well, being right next to the Samsung Galaxy Tab A 10.1 2019 (with its unsatisfactory 2GB of RAM); the second was GeekBench 5 and the Single-Core Score is 177 which puts it underneath the Samsung Galaxy S8, while the Multi-Core Score has been 839, which puts it underneath the Galaxy Note 8.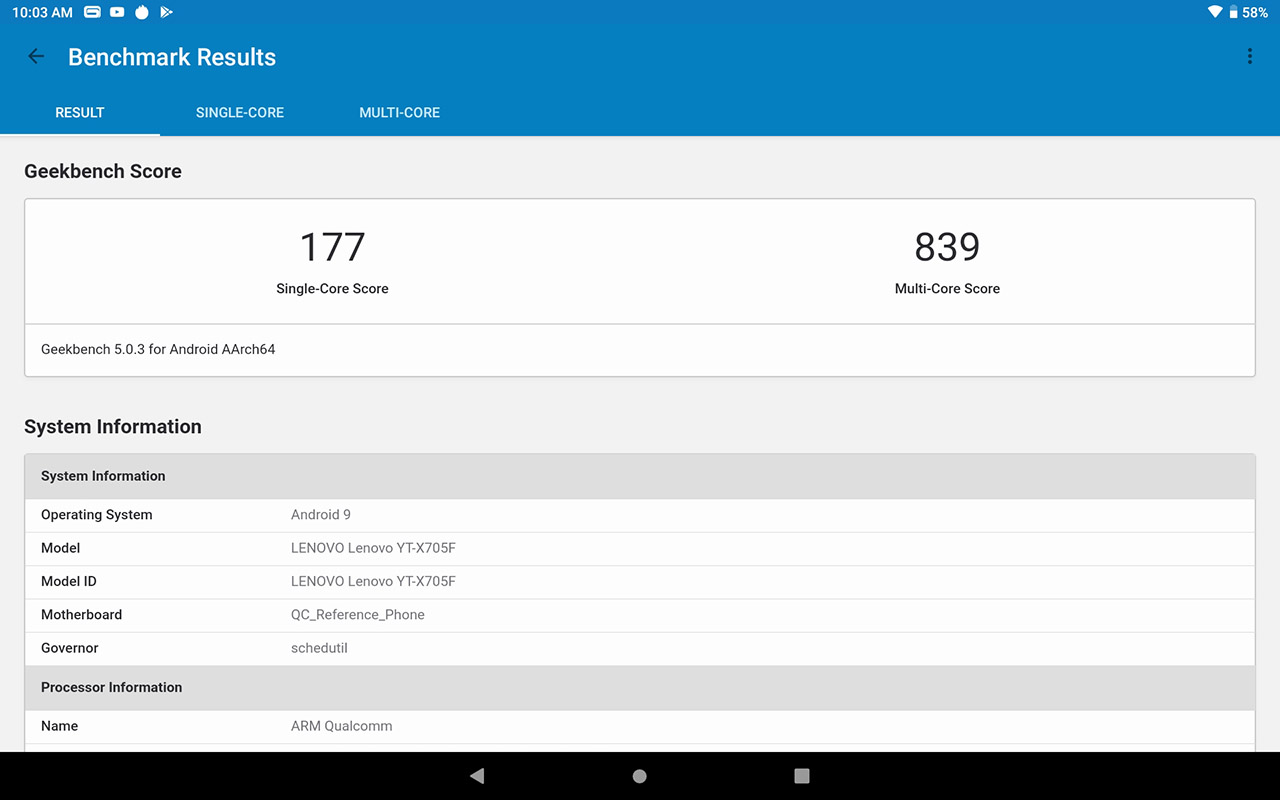 Lastly, I ran the GFXBench benchmark and the best score was comparable to that of the Galaxy Note 4 on the High Level tests (Aztec Ruins OpenGL), while on the Low-Level Tests, on the Tessellation (1080p), the score was close to Yoga Tab 3 Plus and on the Texturing (1080p), the score was only a bit above the Apple iPhone 5S. Its worth noting that even after I played some games for about an hour, the tablet didnt get hot and it barely got warm, so, despite not being that powerful, it is very well optimized.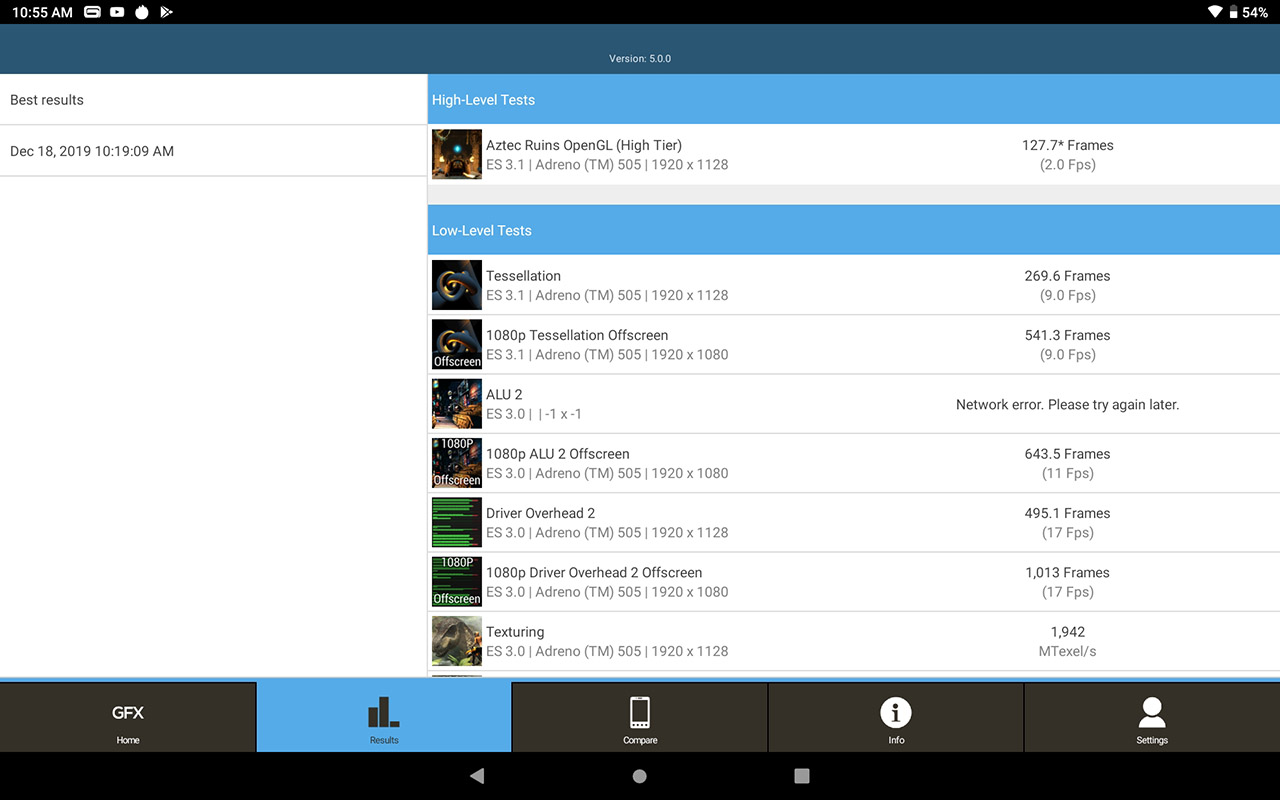 In terms of software, the Lenovo Yoga Smart Tab uses Android 9.0 Pie, but, while it doesnt feel far from stock, there are some additional apps that cant be uninstalled (aka bloatware). Among them, theres Netflix which is stuck at standard definition, theres also Dolby Atmos where you can configure the Equalizer, so its decently useful, the FM Radio, Wallpapers (you can easily change the wallpaper) and Kids Mode. This last one allows you to create profiles for your kids where you can set usage time limits per session and the break time between sessions (a web filter would have also been great, but, in any case, a lot of modern routers or WiFi systems have some built in Parental Controls). One other addition is the Lenovo Entertainment Center and you can access it by tapping the blue and white icon from the left of the screen which will then take you to YouTube (?) where you can log in using your Lenovo ID. Im not entirely sure if it can be called useful, but its a part of Lenovos UI.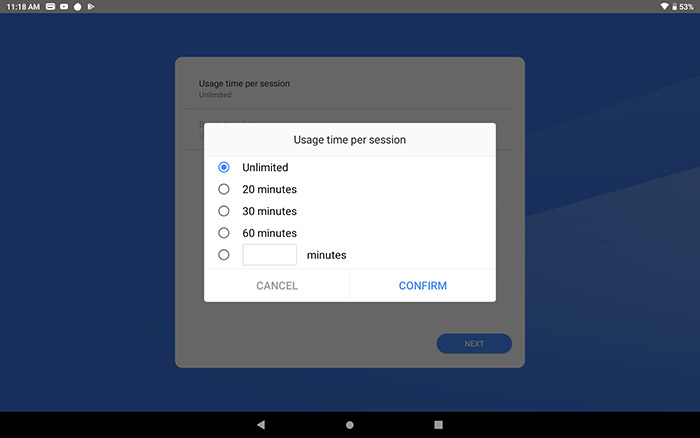 One thing that didnt work just right is the Adaptive Brightness which can be accessed by swiping from the top and when activated, it will keep my display most of the time at 0 brightness and when it did work, it would just act weird and not get the brightness level right in some cases. What did work properly was the Facial Recognition system which you can use as an additional security layer besides PIN or Pattern, but it does only use the front facing camera and there is no other additional sensor. Its worth noting that facial recognition is reasonably fast so, after pressing the Power button, it took about 2 seconds until it enters the UI.
Lenovo highlights the support for Google Assistant, which can be used with most tablets, but the Yoga Smart Tab does indeed have a bit more focus towards the smart assistant. Using three microphones, the tablet can better hear you, even if youre from a higher distance and, thanks to the Ambient Mode, you can effectively turn the Lenovo Yoga Smart Tab into a fully-fledged smart display: when the stand is open, if left unused, the tablet will immediately enter the Ambient Mode, where it will display the Notifications, the Time, it will go through your Gallery and will allow you to customize the IoT devices connected to your smart home. As expected the battery will drain faster in this mode, but, if you keep it always powered on, it will work as any other smart display on the market.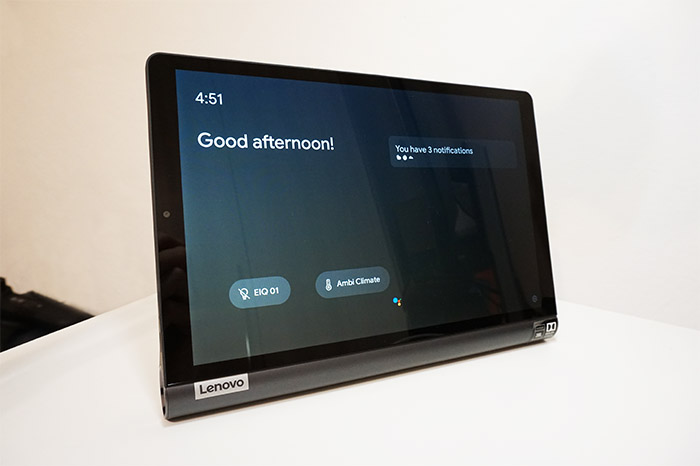 Camera and Battery Life
The Lenovo Yoga Smart Tab has an 8-megapixel rear camera with autofocus which can capture 1080p videos at 30 fps and a 5-megapixel front-facing camera (with fixed focus) which should be enough for conference calls. The rear camera is decent in good lighting, especially if you choose HDR (I got a rainy day, but the photos were still acceptable), so if you forgot your main camera at home or your phone and there is a cool shot opportunity, you can use the Yoga Smart Tab, but dont expect extraordinary results. As expected in this price range, there is no optical image stabilization, so, if you want to capture a video, you need a very steady hand.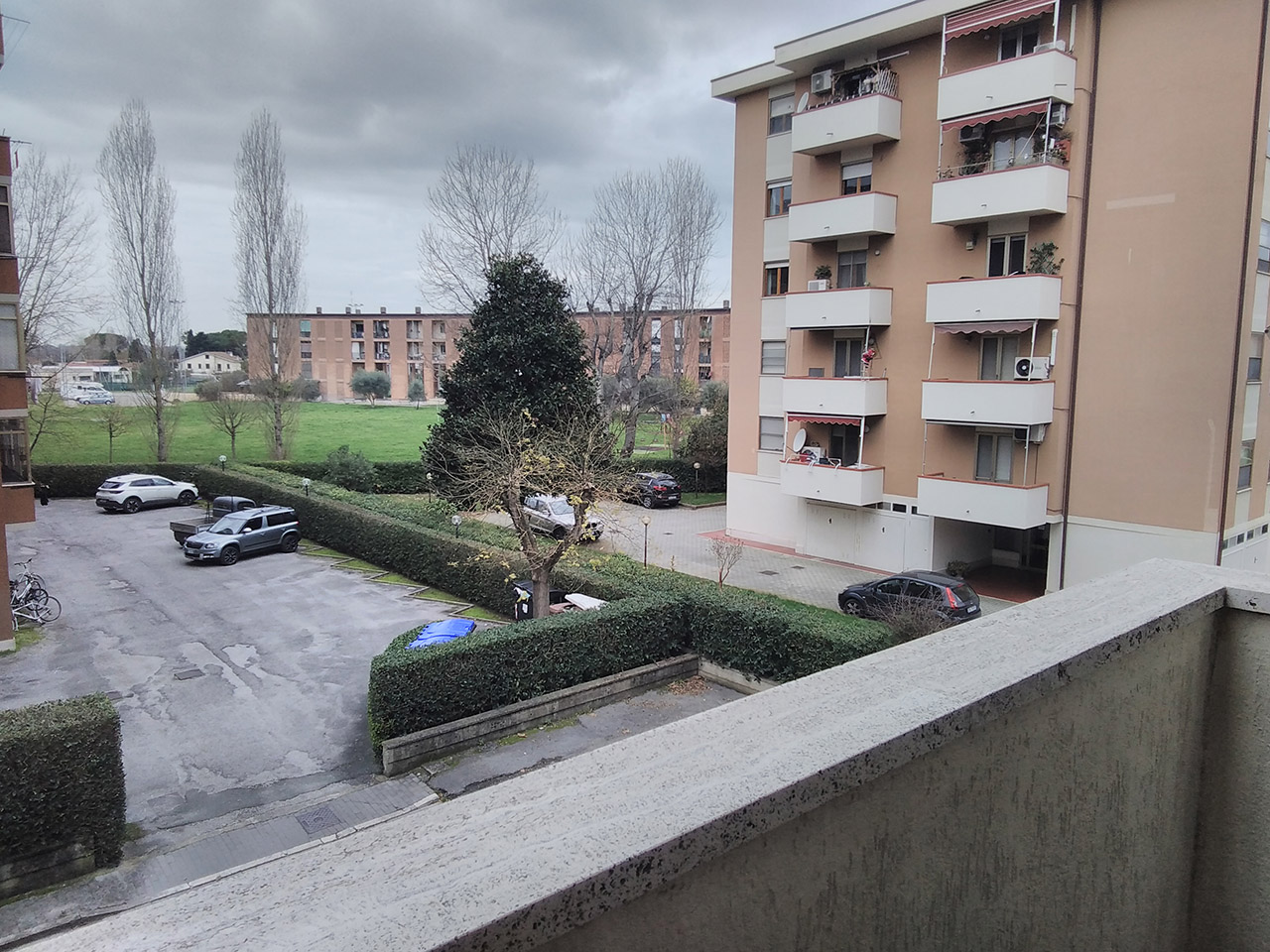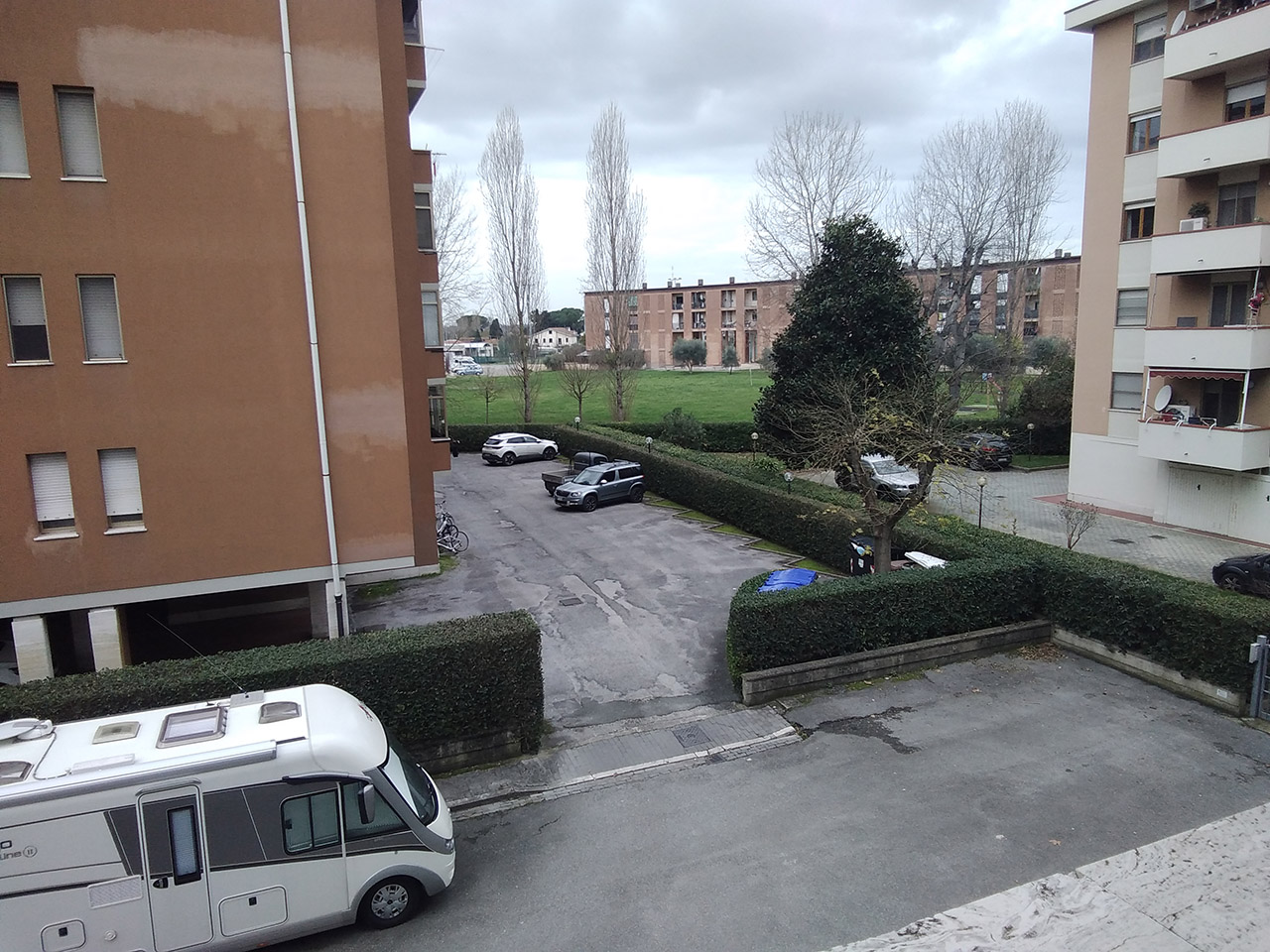 Indoors, things fall apart pretty fast since the results that I got were either blurry (when there was some light in the room, but not that much) or very noisy, where there was very little light (HDR didnt help in this case).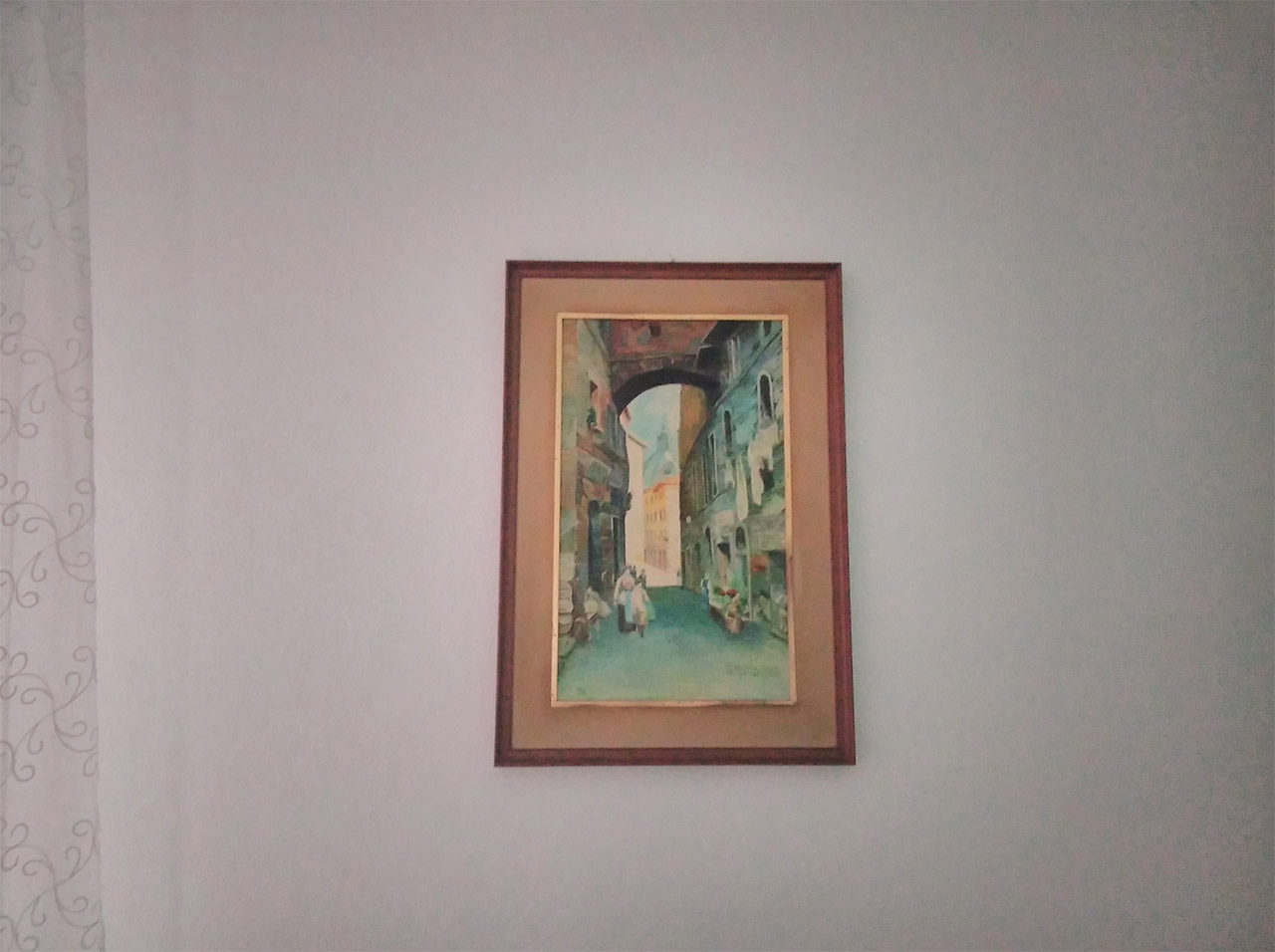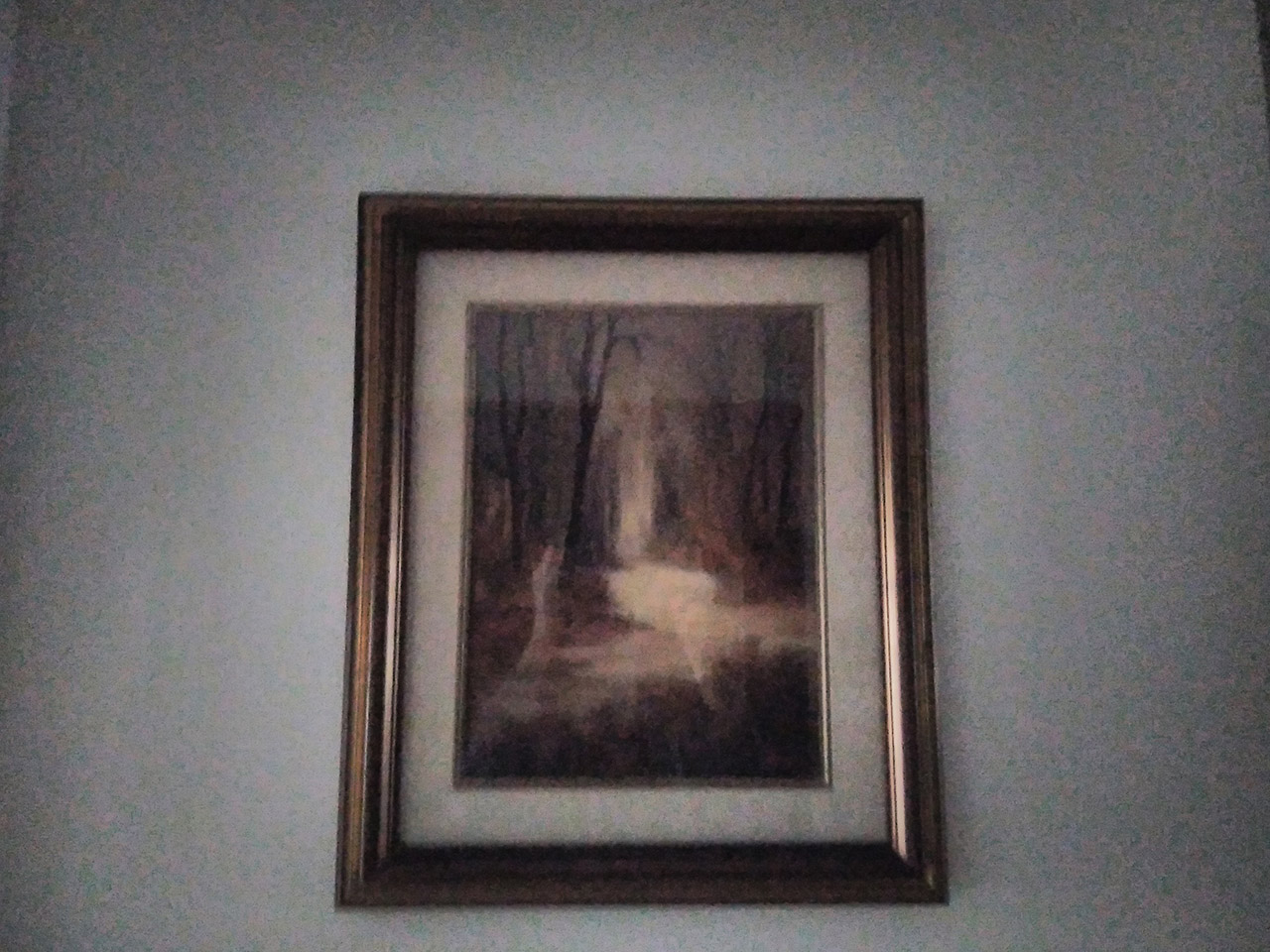 As for the battery, Lenovo has been very generous and it has equipped the Yoga Smart Tab with a non-removable Li-Po 7000 mAh battery (more than the 6,150 mAh of the Samsung Tab A 10.1 2019) and to test it, I looped a 1080p video with the brightness set to 50% and the battery died after 13 hours and 20 minutes, which is fantastic for long plane or train rides. Charging the tablet from 0 to 100% required about three hours and a half.
Note: Connectivity-wise, the tablet supports 802.11 b/g/n/ac and Bluetooth 4.2.
Conclusion
The Lenovo Yoga Smart Tab is quite unique in its approach and even though this form factor has been explored by Lenovo with previous iterations from the Yoga series, it still manages to stand out from the crowd thanks to its powerful speakers and the creative integration with the Google smart assistant, effectively doubling as a smart display. If we look at the Yoga Smart Tab only as an Android tablet, there are some evident shortcomings, such as the less powerful chipset or the Netflix issue, but this is still one of the most comfortable tablets that I have held in my hands, the battery life is very good and the smart display aspect is working as intended, so, yes, I do consider this a successful combination and if gaming is not a priority, then the Lenovo Yoga Smart Tab does actually have a justified place in the house.
The post Lenovo Yoga Smart Tab Review appeared first on MBReviews.