If you've been thinking about upgrading to a new desktop computer, laptop or Chromebook, but now you're concerned about spending money in our increasingly uncertain world…trust us, we get it.
However, there's a simple word that might help make it a little easier for you: refurbished. Actually, two words would probably make it even easier: certified refurbished.
Tech manufacturers and third-party brands alike constantly get returned items that work to factory specs but took the depreciation hit when they were taken out of the box. So they give these units a complete inspection, certify they're 100 percent in working order and sell them at usually hundreds, or even thousands off their original sticker price.
As such, picking up a certified refurbished device is a great way to save some money, plus shopping refurbished also means you'll be keeping one more device out of a landfill in the near future, which is tremendously important given the world's growing e-waste problem.
So, it's your lucky day, wallet watchers. Check out 20 certified refurbished, desktops, laptops and Chromebooks right now, each at up to $1,900 off. You're welcome.
Towers and Desktops
For you old-schoolers more concerned with power and performance than portability, it's good to be you — because you can nab a powerful desktop tower at an amazing value today.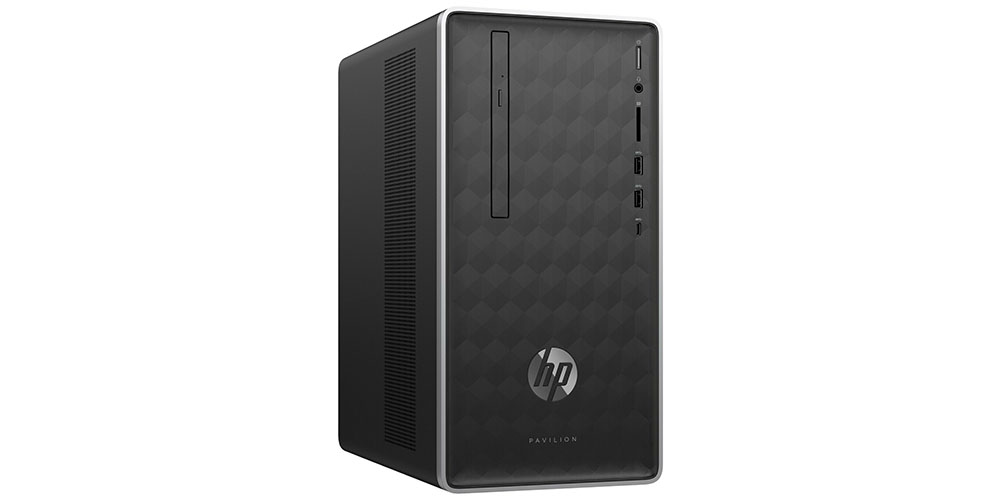 With the HP Pavilion AMD ($389.99; originally $649.99), you get a trusted brand name rig hoisting a respectable set of features, including an AMD Ryzen 5 processor, a Radeon RX Vega 11 Graphics card, 8GB of RAM, and a 2TB hard drive, all for under $400. Or you can check out this 2018 Dell Precision T3420 SFF Desktop ($439; originally $699.99), with its 6th Gen Intel Core i3 processor driving it on to fast, lag-free performance. Hook either of these models up to a monitor, mouse, and keyboard and you're ready to go at a super low price.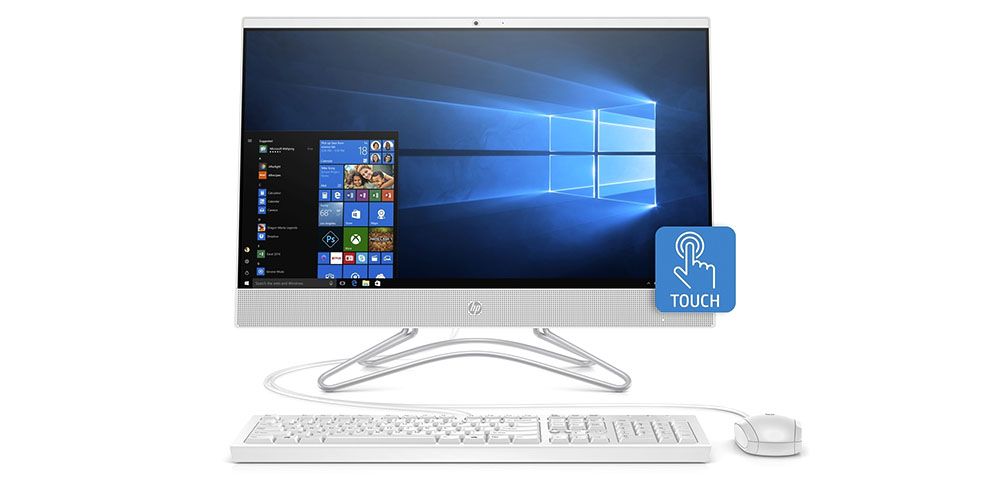 Of course, if you're in the market for a system that comes with its own display, the HP 24″ All-in-One Touchscreen Desktop AMD ($499.99; originally $699.99) has the horses (a speedy AMD Ryzen 3 processor, Radeon integrated graphics, 8GB RAM, 1TB HDD) as well as a huge 23.8-inch FHD touchscreen display. It's all packed in a tiny footprint that won't clutter your desk but will still offer an immersive viewing experience.
HP laptops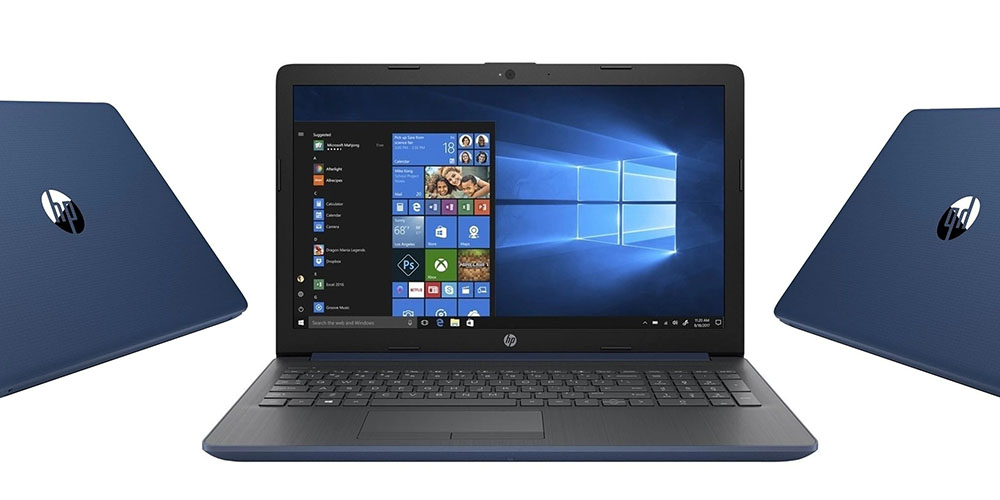 More portable than a desktop and with more computing power than a tablet or smartphone, the laptop remains a true warrior for those who need high-end performance on the go. The HP 15.3″ Touch ($419.99; originally $999.99) can tackle all of your digital tasks, often at once. The Windows 10 OS has all the built-in security you need to consider as well as a long-lasting battery that runs up to 8 hours on a charge.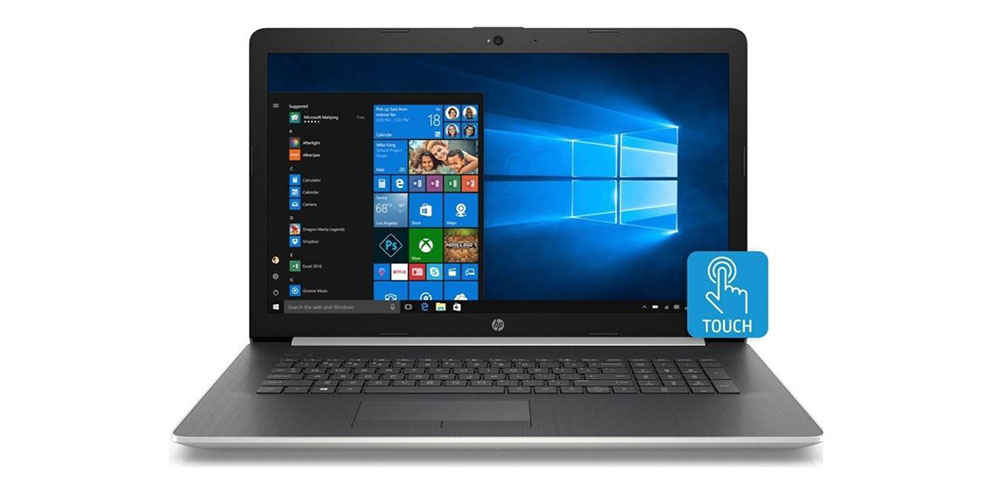 Meanwhile, the HP Pavilion x360 ($449.99; originally $599.99) has some tricks of its own, equally nimble for both productivity and entertainment. In support of its worthy Quad-Core AMD Ryzen 5 processor, this unit also features an HD edge-to-edge display for brilliant images and a 360-degree flip design for personalized comfort.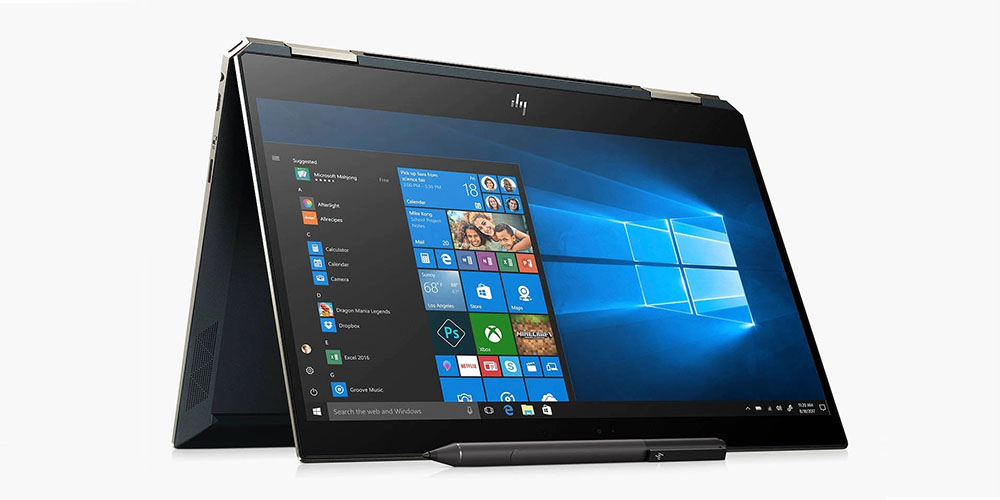 Finally, HP's Spectre line has long been one of the company's premium laptop options — and you can choose between a pair here. You can go with the 13-inch HP Spectre x360 ($1,099.99; originally $1,299.99) or the 15-inch HP Spectre x360 ($1,249.99; originally $1,699.99). In both cases, you get a smoking 8th Gen Intel Core i7 processor, an ultra-crisp micro-edge display and more than enough firepower to take down any project with relative ease.
HP Chromebooks
Chromebooks are based entirely around the Google Chrome browser and mostly stick to web-based work. But considering how much of everybody's computing experience revolves around the web now, you may find it's more than enough for all the surfing, emailing and other tasks you need to get done.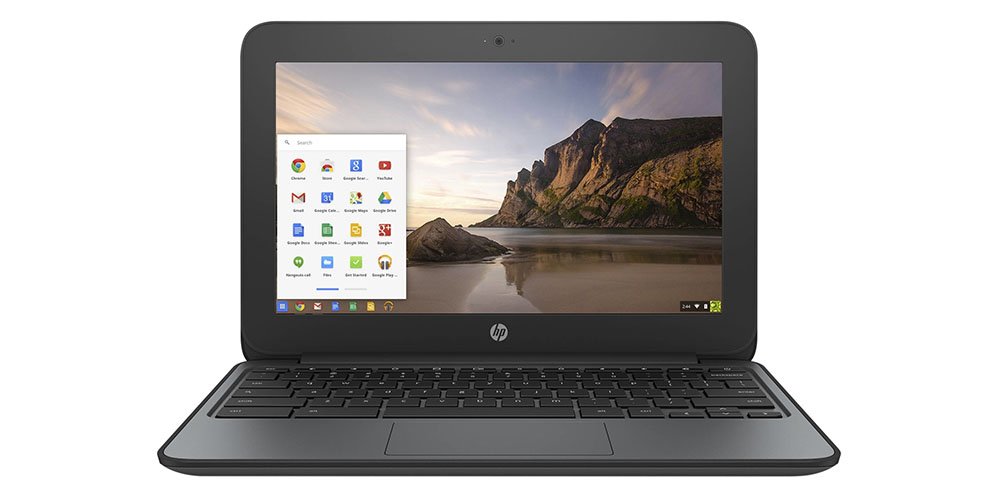 The HP G4 EE 11.6″ Chromebook ($84.99; originally $249.99) and the HP G4 11.6″ Chromebook ($109.99; originally $219.99) both run on an Intel Celeron N2840 chip, have built-in WiFi and Bluetooth capability and can comfortably switch through multiple apps. The Education Edition (EE) essentially comes with added rubber edges and extra durability, just in case you're prone to device-related accidents.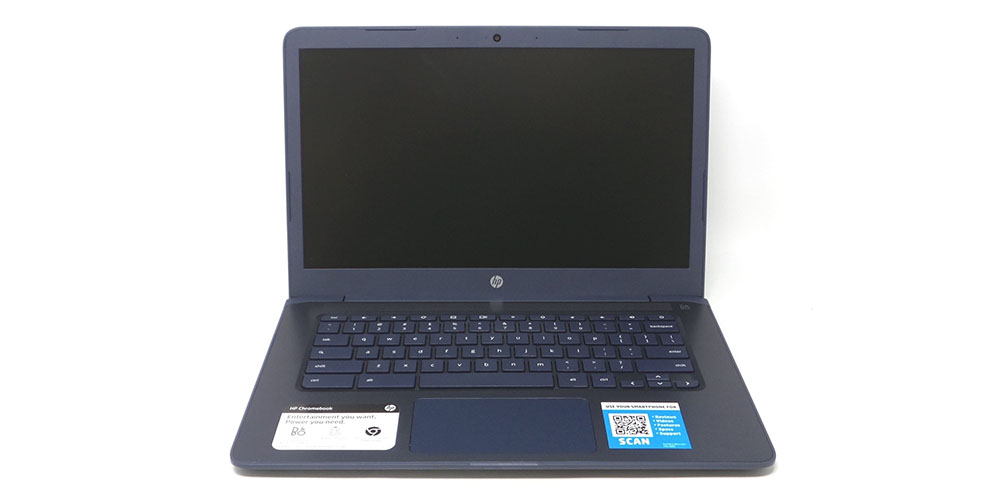 If you're looking for a Chromebook with a bigger display, there's also an HP Chromebook with a 14-inch screen ($174.99; originally $250) that also features a B&O sound system for prime audio performance for all those YouTube videos and other web multimedia you'll be watching.
Other Chromebooks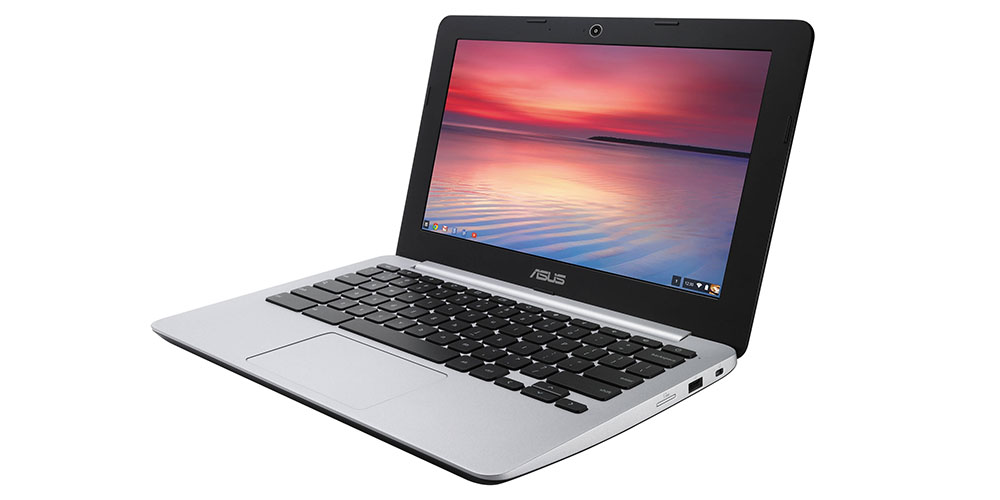 Of course, HP is the only name in town when it comes to Chromebooks. If you're looking for the best deal in the bunch, you can save over $300 off the price of the ASUS Chromebook C200 ($84.99; originally $399.99), which delivers smooth, responsive performance, all in a package less than an inch thick for easy transporting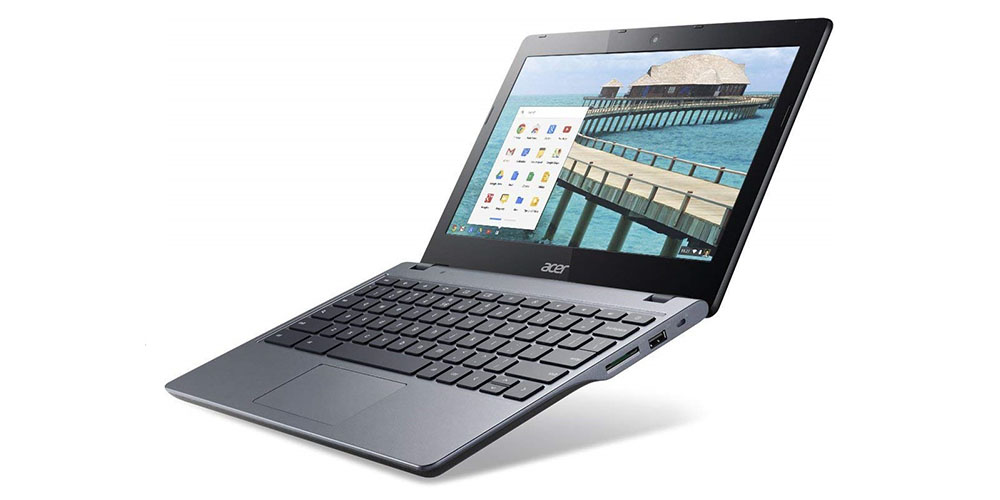 Seamless browsing, fast boot-ups, Google-integrated apps, and hassle-free maintenance are the calling cards of the Acer C720P ($99.99; originally $299), which is powered by a dual-core 1.4GHz Intel Celeron processor that's also touch-enabled for an incredible balance of speed and performance.
There are also a pair of Dell Chromebooks worth investigating, including the 3120 Celeron N2840 ($84.99; originally $180) with innovative features, superior durability, and impressive 10-hour battery life; or the 5190 Celeron N3450 ($199.99; originally $249.99) with a rugged design and a generous 11.6-inch touchscreen that's wide enough to give everyone a clear view of the action.
Microsoft Surface
Finally, if you want a Microsoft Surface…well, that still doesn't really boil it down, does it? You need to decide if you want the standard Surface (basically, a laptop), a Surface Book (a laptop-tablet hybrid), or a Surface Pro (a more traditional tablet).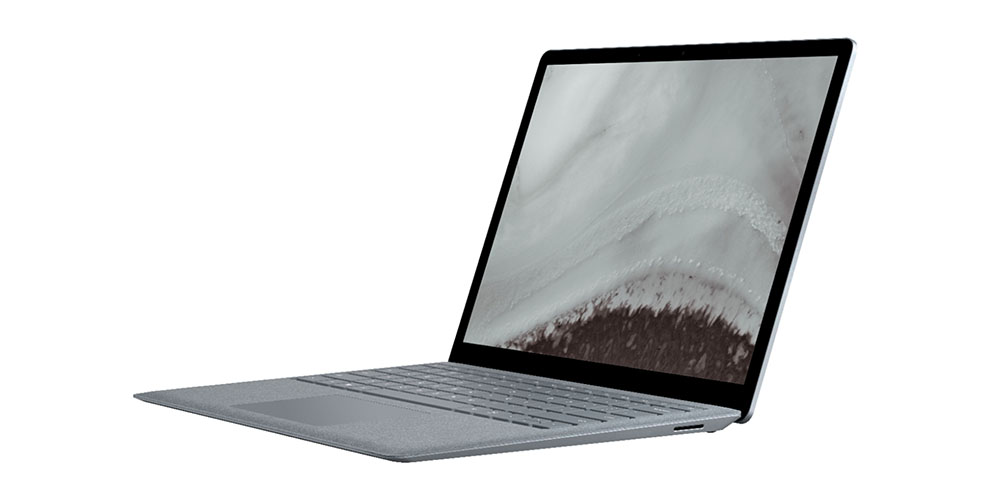 If you're a laptop fan, either the Surface ($1,448.95; originally $2,499.99) or its successor, the Surface 2  ($1,509; originally $2,499.99) both get the job done with their Intel Core i7 processors, 512GB hard drives and 13.5-inch displays.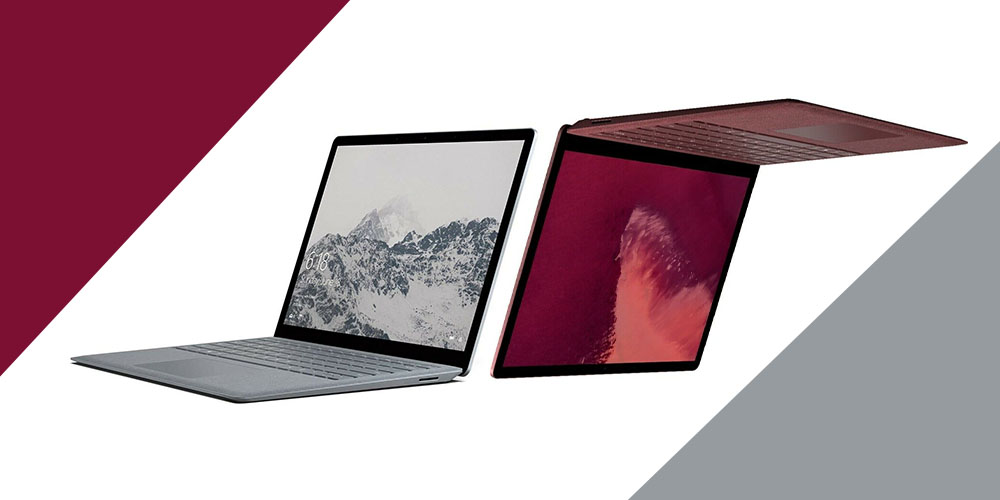 If your usage shifts pretty regularly between sit-down computing and more on-the-move work, this Surface Book model should serve your needs. You can get a factory recertified one with 256GB of storage space ($1,109; originally $2,499.99) for a steal today.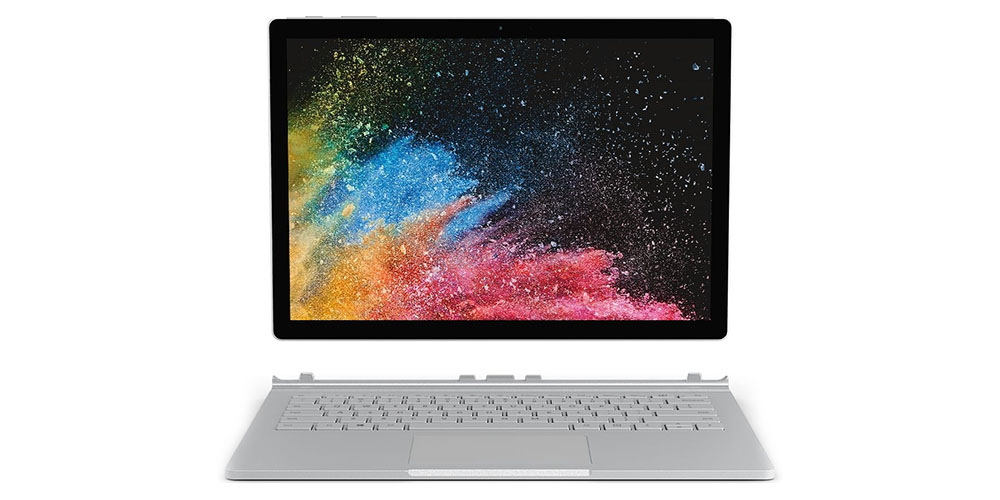 There's also a versatile choice on the table in the Surface Book 2 ($1,100.99; originally $1,499.99), with an Intel quad-core Core i5 processor, a rock solid Surface pen for drawing that feels almost like using a sheet of paper and four different usage modes.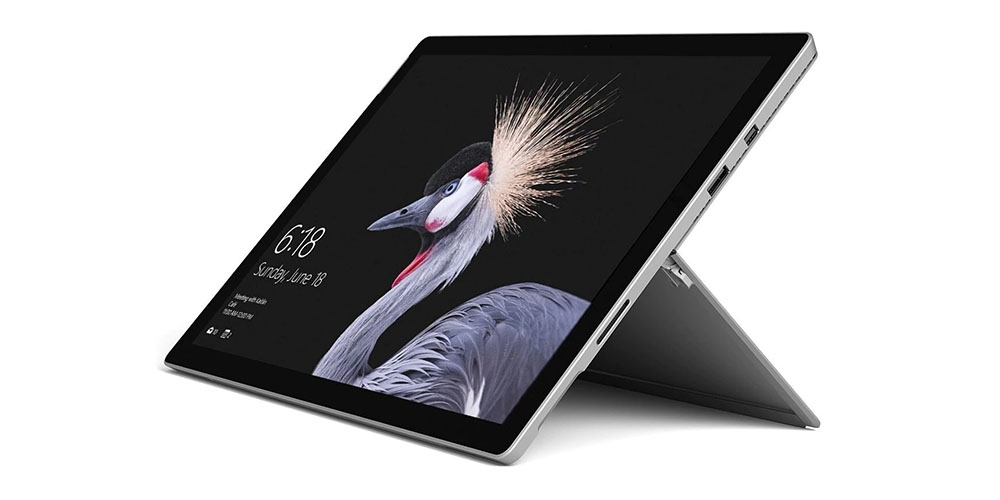 And if you're a dedicated tablet user, you should probably consider the Surface Pro 4 ($912.99; originally $1,699.99) that packs all the performance of a laptop in a more portable tablet package. It features a multi-position kickstand, so you can work or play comfortably at your desk, couch, or just about anywhere hands-free, as well as a 12.3-inch PixelSense Display that renders all your video, images and more in stunning detail.
Note: Terms and conditions apply. See the relevant retail sites for more information. For more great deals, go to our partners at TechBargains.com.
Now read: