With RV show season in full swing, now is the best time to find that new RV. However, there are so many options sometimes its hard to choose. Here are a few considerations to help you in your decision-making process so that you find the right new RV for you.
How Will You Use It?
The first question you need to ask yourself before you start looking at RVs is what style of camping or RV travel do you want to do? If you like your creature comforts and plan to stay at full hook-up RV resorts, that big rig might be a great choice. However, if youre planning to camp in the National Park system you may need to reduce the overall length of your rig.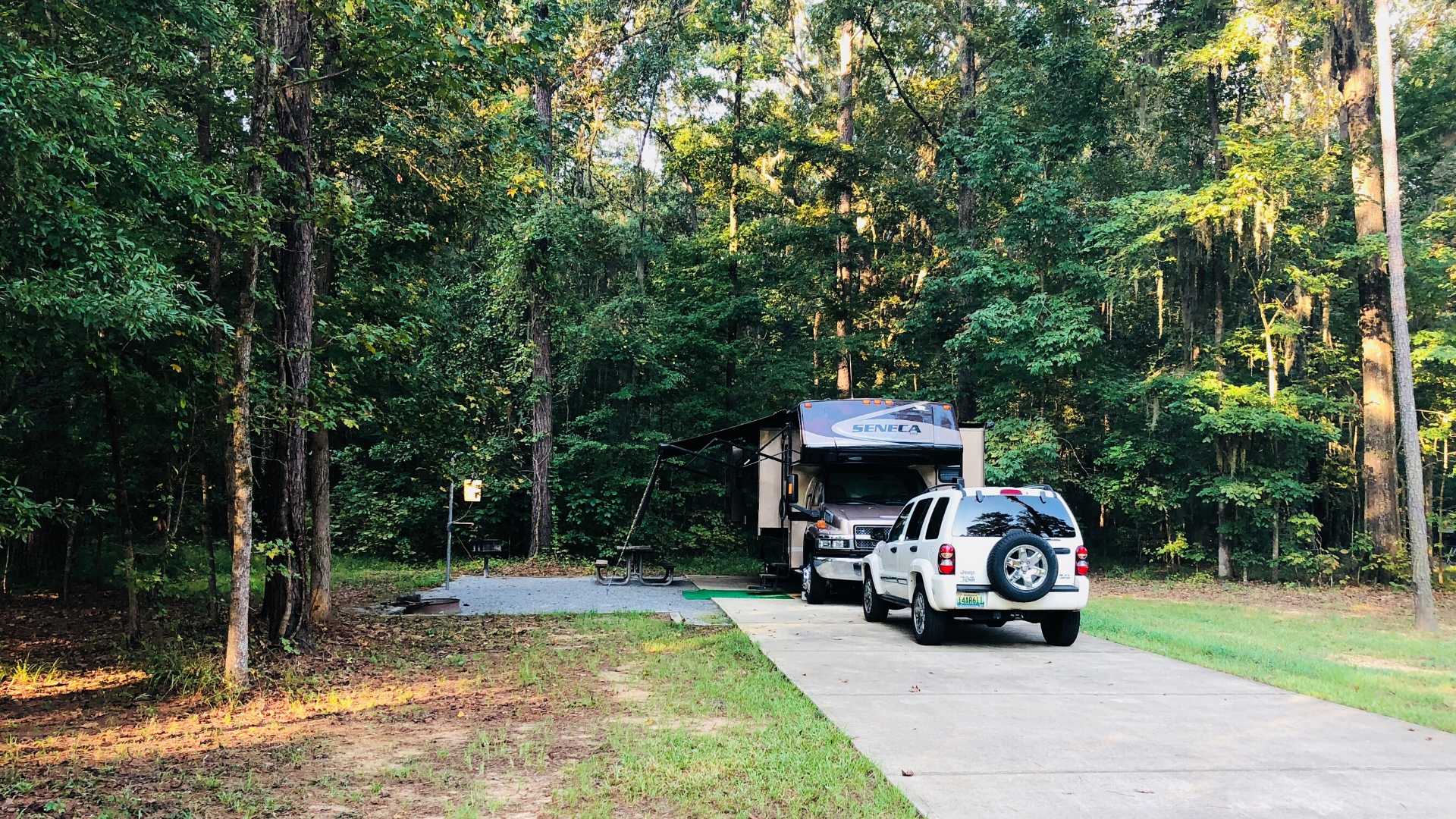 If youre planning to do a lot of camping at sites with partial hook-ups without sewer, then a washing machine may not get much use. Many partial hook-up sites also only have 30-amp power instead of 50 amp. If these are going to be the campgrounds you plan to visit most frequently, you may not want an all-electric coach with three air conditioners.
If youre hoping to get off-grid and do some dry camping, you may also want to look for an RV pre-wired for solar or at least with a generator to provide your own source of power. In addition, you may choose appliances such as the refrigerator and oven that can operate on propane as an alternate power source.
One item that is often overlooked in the RV purchase is the size of the freshwater, gray water, and black water tanks. The great thing about RVs is that they are fully self-contained. If you plan to do any dry camping or camping in state and national parks with limited hookups, the capacity of these tanks becomes more important. Youll want to have adequate freshwater without having to fill often and enough room in the gray and black waste tanks to cook and bathe in your RV without having to dump too often.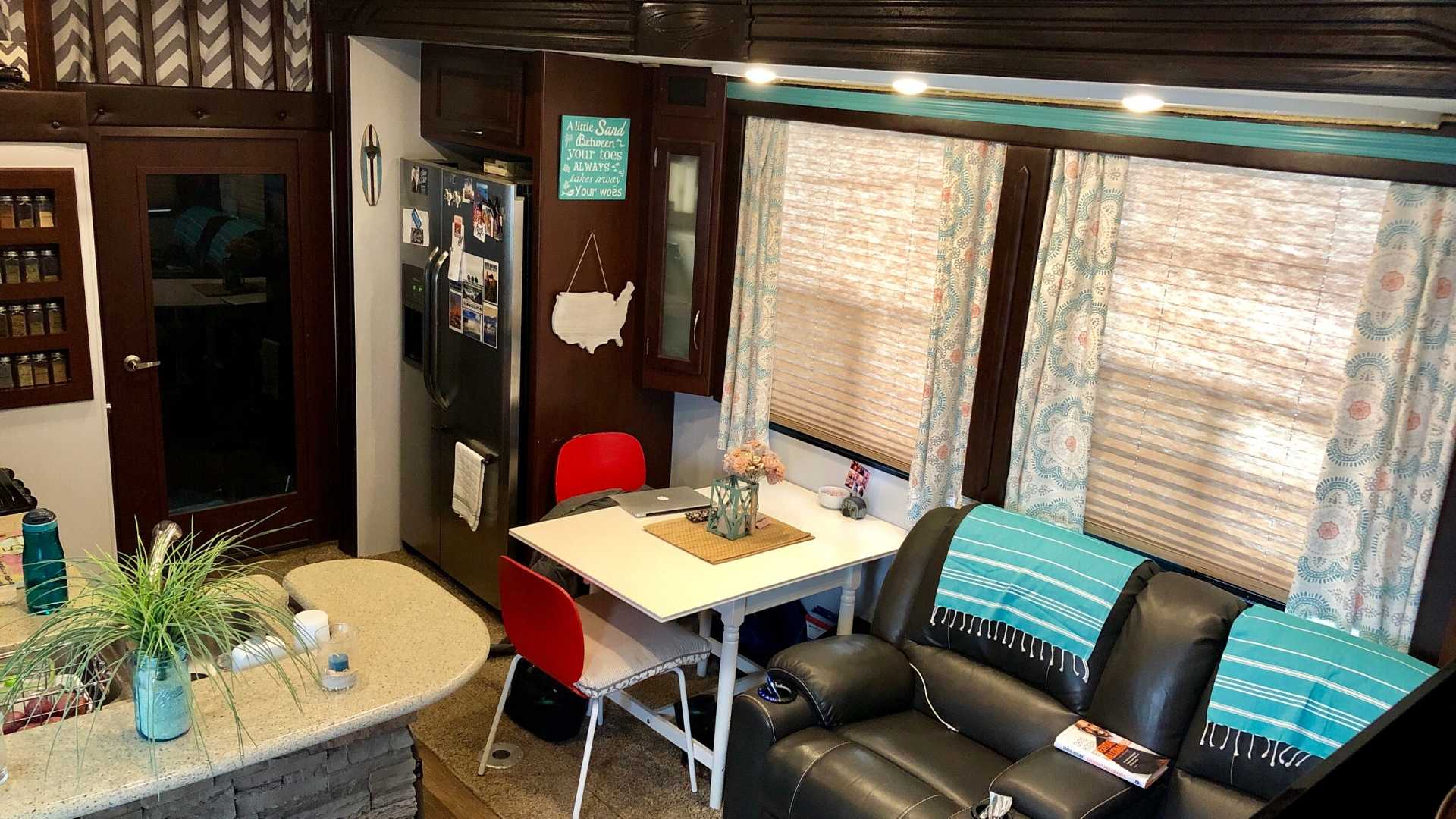 How Many People Will Use it?
Obviously, a big consideration is how many people adults and children will be traveling with you. There are several factors involved with making you all comfortable on your new camping trip and they all revolve around the layout.
One of the first thing shoppers look for in a potential RV is enough beds, but make sure that you are thinking about the number of people who will be camping with you regularly. Dont focus on sleeping arrangements for family members who may not accompany you. You can always get the option of the pull-out sofa or convertible dinette for supplemental sleeping arrangements when you do have camping company.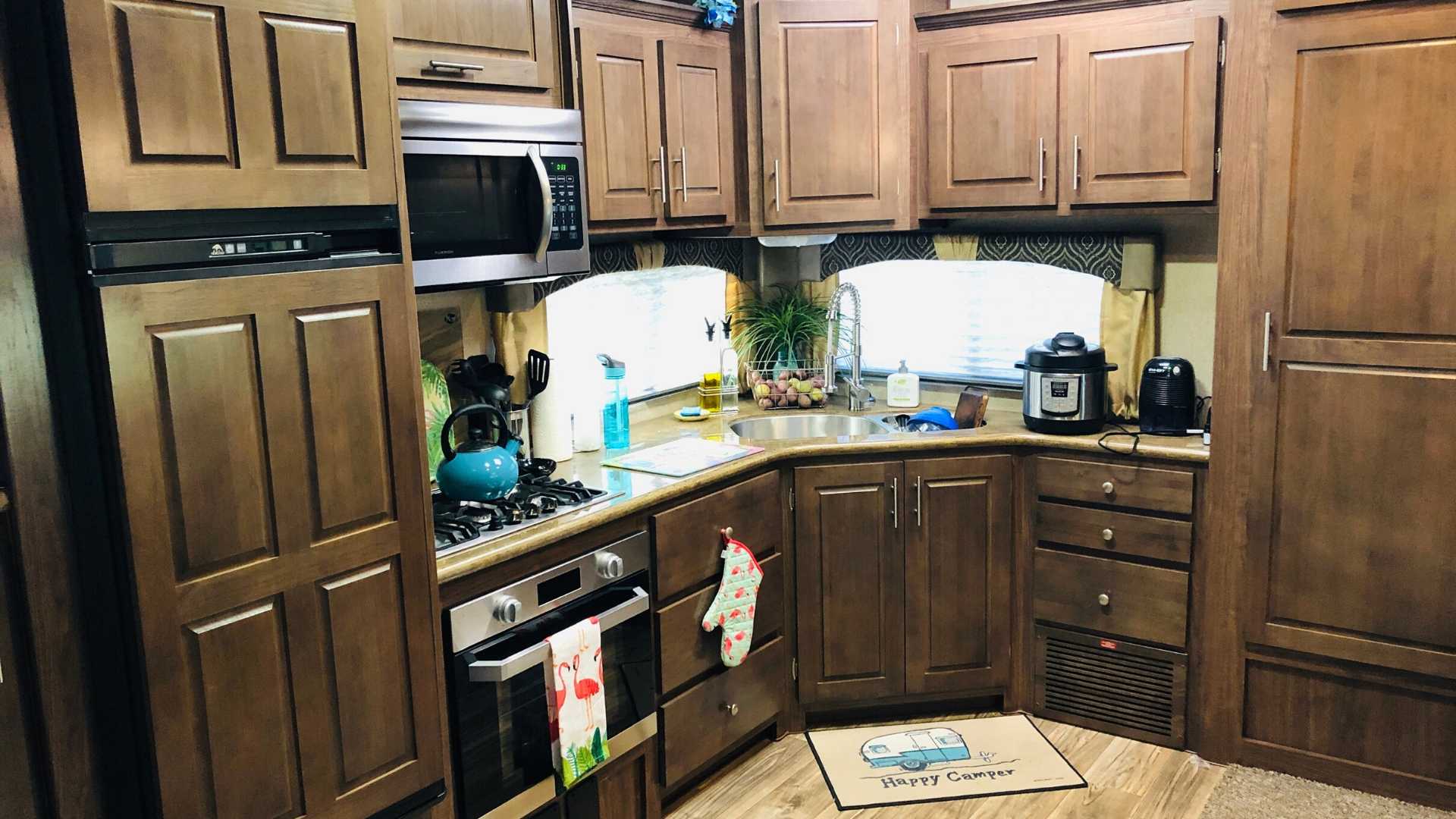 Speaking of sleeping, do you want privacy? Some RVs only have a curtain separating the bedroom area, while others have doors. Many young families upgrade to bunkhouses and bedrooms that have doors and offer a little separation at night.
Slideouts can go a long way towards making your crew feel comfortable when spending time in the RV. Dont forget to see what the space looks like with the slides in for those times when you may not be able to fully deploy them. Whether you are stopping for lunch or bathroom break on your next road trip or for an overnight stay in a retail parking lot, you may not want to level the RV and open the slides. At the very least, you should be able to access the bathroom with the slides in.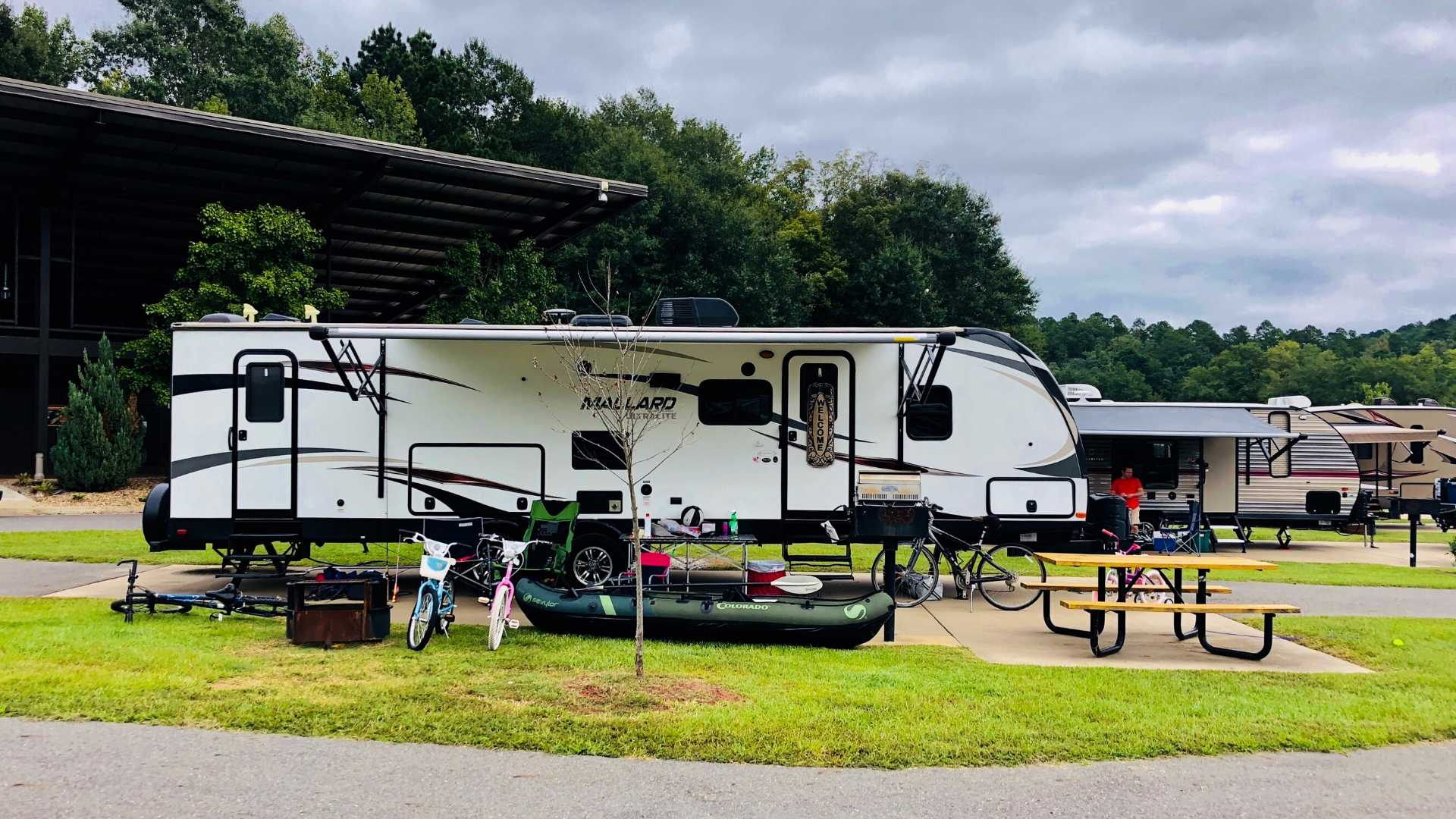 Features
Every year there are new features and amenities available in RVs. Here are the pros and cons of some of the most popular.
Extra bathroom Many larger RVs come standard with a second-half bathroom, and some even have a second full bathroom. This can come in handy for larger families, but if youre not on full hook-ups with sewer be aware that the half bath often has a second, smaller black tank that needs to be dumped more often.

Washer & Dryer Think of how nice it would be to pack fewer clothes and just do laundry along your camping trip. Once again, this feature works best when you are at a full hook-up campground with water, power, and sewer. Also, these washer and dryers are often smaller than the standard size, so your laundry loads will need to be smaller.
Refrigerator A standard RV refrigerator will operate on liquid propane or 110 volts, whereas your residential refrigerator will be strictly 110 volts. While an RV refrigerator will give you the option of an alternate power source, it is also typically smaller. Depending on the size of your family, the residential refrigerator may be a better fit.
Convection Oven These ovens require electricity and heat food using the circulation of hot air. The benefits of these ovens include even cooking, shorter cooking times, and less heat produced in the RV. The drawback is that you need 100-volt power to run it.
Outdoor Kitchens Outdoor cooking and entertainment spaces are all the rage in RVs now. Whether or not these options are for you will depend primarily on your camping style. Consider how much time you spend outside your RV. On the plus side, outdoor kitchens definitely provide greater cooking space for small campers since you can cook inside and outside if needed. They also provide an alternative to heating up your small interior space by moving it outdoors. On the other hand, they will reduce the amount of exterior storage and may increase the overall weight particularly if there is an additional refrigerator.
Storage When pondering how much storage space you need, take some time to think about practical things like a medicine cabinet, room for clothing, dishes, and cookware. Consider accessibility. Many fifth wheels come with numerous cabinets, but you might need a step ladder to reach them. Also remember, if you have pass-through storage in the RV basement, filling it may add significant weight to your RV. Try these ideas to get creative and keep your RV organized.
Now that you have an idea of what types of features youd like in your new RV, use this RV Show Survival Guide to start shopping.
The post What to Look for in a New RV appeared first on Good Sam Camping Blog.